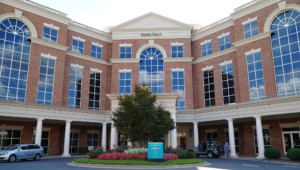 A new federal laws now requires hospitals to post the costs they charge their patients online.
Many who fought for the new law say that the information will allow for more pricing transparency and better-informed patients, but those against the bill say that the posted costs could confuse patients who have medical insurance.
Atrium Health was one of the first healthcare providers in the Charlotte region to post their full list of costs on their website (which can be viewed here).
While the costs will be lower when your insurance company negotiates with the hospital, if you don't have insurance, your out-of-pocket expense (or soon-to-be medical debt) can become astronomical.
Some of the more surprising costs Atrium charge their patients include;
$30 for 60 grams of Dr. Young's Butt Paste (sells for $6.69 for 120 grams on Amazon)
$80.50 for 60 grams of 10% Benzoyl Peroxide acme creme (sells for $9.94 for 60 grams on Amazon)
$166,250 for a TLC II Battery Charger System (entire TLC II systems sell used for $1,000-$2,000)
$437,525 for a 5ML injection of Nusinersen (costs $125,000 according to manufacturer)
$1,125,025.85 for a 68 ML injection of axicabtagene ciloleucel (costs $373,000 according to AJMC)
What do you think about the costs hospitals charge? 
What do you think should be done? 
Comments
comments