North Carolina has just added about a mile of shoreline with the sudden appearance of a new island.
Due to the shifting currents of the Gulf Stream and the Labrador Current, the Outer Banks are a fairly dynamic place, but the formation of an entire island is a rare occurrence.
The new island is currently about a mile long and several hundred yards wide, and it still seems to be growing.
Local resident Chad Koczera sent his drone up to capture these amazing shots of the newly formed Island:
Here's a Google Earth shot of the same location taken on February 19th, 2017: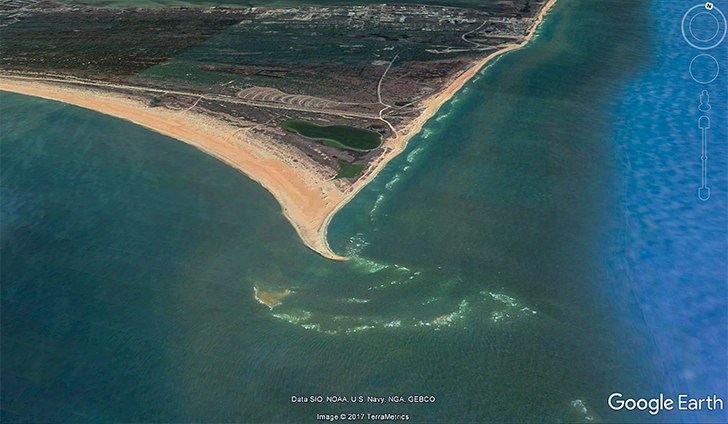 Here's the new island in relation to Charlotte, Raleigh, and Wilmington;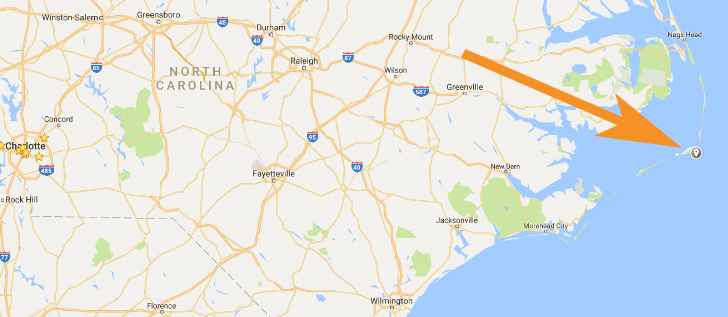 Visitors have nicknamed it 'Shelly Island' due to the abundant amount of shells that have been washed up along with the sand.
Black Beard, America's most notorious pirate, was also rumored to have buried a massive treasure somewhere near his last stand on Ocracoke Island (just south of the newly formed 'Shelly Island') – could this be the resting place of his long-lost treasure?
Due to the shifting currents, however, the island could disappear as quickly as it was formed.
Road trip anyone?
Comments
comments