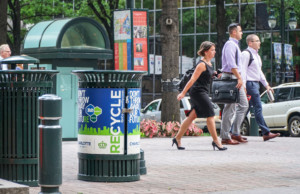 The "work from home experiment" of the past year has precipitated the most rapid shift to working life in decades, and that shift is poised to outlast the pandemic. In Apartment List's latest report, they estimate that 1 in 3 American jobs could be performed remotely long-term, with potentially drastic implications for migration patterns and housing markets going forward.
But since jobs are not the only factor that root people in place, they frame this important issue in terms of a new demographic—the "untethered class", composed of workers who are employed in remote-friendly occupations, but also are not tied down by homeownership or family obligations. There are 8.7 million untethered Americans accounting for 5.6% of the total workforce, but that share is much higher in some parts of the country.
Here are some key takeaways for Charlotte from the
full report
:
31.8% of jobs in the Charlotte metro are remote-friendly, ranking #35 among the 100 largest metros in the country. Remote-friendly workers in Charlotte have a median income of $60,000, compared to $35,500 for the metro's non-remote-friendly workforce.
5.9% of Charlotte's workforce is fully "untethered," ranking #30. Untethered workers in Charlotte have a median income of $47,000.
The "untethered class" in Charlotte has a median age of 33, compared to 43 for the area's overall workforce. 71.7% of local untethered workers were born out-of-state, compared to the overall average of 60.9%.
The preferences and actions of the untethered class will define how remote work affects American housing in the coming years.
Comments
comments