Throughout the course of May, the COVID-19 pandemic's grip on the economy began to loosen. Social distancing restrictions have started to ease across the country and some of those who faced layoffs were able to get back to work in recent weeks. However, despite these positive signals, the degree to which Americans are struggling to make their housing payments has yet to show any notable improvement.
After surveying over 4,000 Americans, Apartment List's 
latest report
 finds 30% of respondents failed to make their full June housing payments on time, nearly unchanged from the 31% rate in May. As the struggles with housing payments continue, we now find that 37% of renters say they are at least somewhat concerned about facing eviction in the next six months, while 26% of homeowners are concerned about foreclosure.
Key findings from the report:
19% of respondents have not yet made a housing payment for June, and an additional 11% have made only a partial payment. Missed payments remain common for renters and homeowners alike.
A majority of the households that didn't pay their May bill on time eventually closed the gap with late payments. By the end of the month, only 11% of Americans left a portion of their May rent or mortgage unpaid.
The flexibility of remote work remains an important predictor of financial hardship. 25% of those who cannot work from home made none of their June housing payment, compared with 14% of those who could work while sheltering-in-place.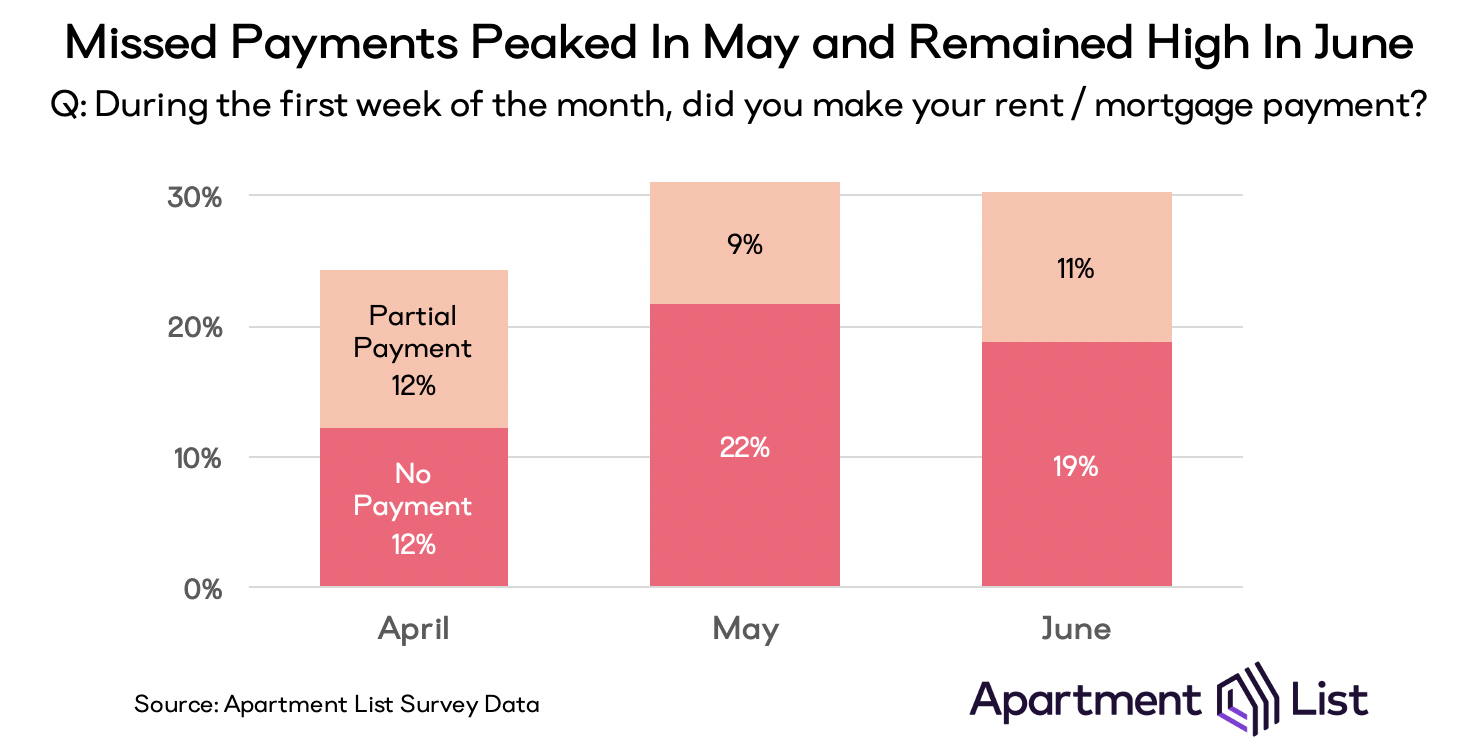 Comments
comments