Mecklenburg County is continuing to move forward with the BK Partner's plan to re-develop the former African-American neighborhood of Brooklyn Village in Uptown Charlotte's Second Ward.
Second Ward's historically African-American Brooklyn Village was demolished in the 1960s in a wave of "urban renewal," and is now largely dominated by the city's government quarter, sterile municipal buildings, empty plazas, and the largely unused Marshall Park.
The city has been in talks with 3 major development companies to see who can come up with the best proposal.
BK Partner's plan won the contest – they will be paying $33.7 million for the land, and investing a total of $683 million for the entire development, which will include;
1,243 homes — 85% apartments (w/ 107 affordable apartments) – 15% condos, totaling 1,187,000 square feet (51%)
680,700 square feet of office (29%) – including "iconic" 22-story office tower
252,100 square feet of retail (11%)
185,500 square feet of hotels (8%)
3,700 square feet of cultural (0.16%)
1.9 acres of park and open space
2,312 parking spaces
Here are some renderings of the finished development: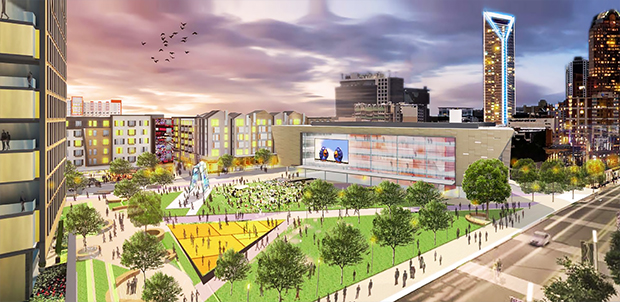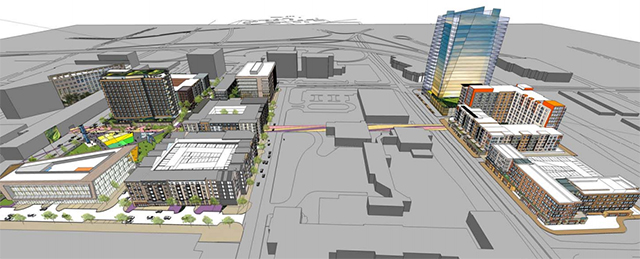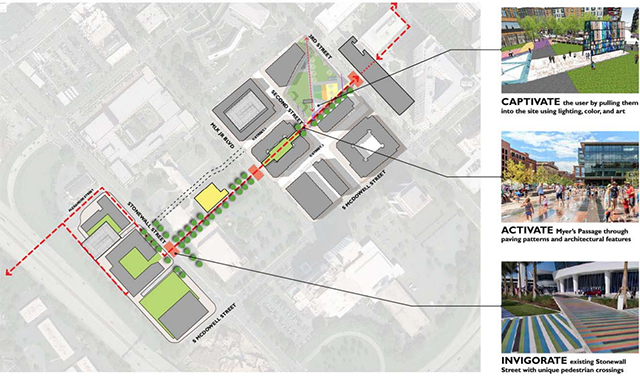 If you'd like to read over the detailed plans BK Partner's new Second Ward development, here is the full PDF of their proposal.
Final negotiations and community input will take place over the next 6 months to 1 year, and a tentative date of the completion of phase 1 will be set for sometime in 2021.
Please share;
Comments
comments