Mecklenburg County is now planning to re-develop the former African-American neighborhood of Brooklyn Village in Uptown Charlotte's Second Ward.
The city is now in talks with 3 major development companies to see who can come up with the best proposal.
Second Ward's historically African-American Brooklyn Village was demolished in the 1960s in a wave of "urban renewal," and is now largely dominated by the city's government quarter, sterile municipal buildings, empty plazas, and the largely unused Marshall Park.
Now Conformity Corporation, CitiSculpt, and Crescent Communities are competing to who can secure the deal with the city in one of the largest re-development projects in decades.
The city will be meeting with the 3 companies to listen to their formal proposal at a special meeting on May 19th.
Plan #1 – Conformity Corp.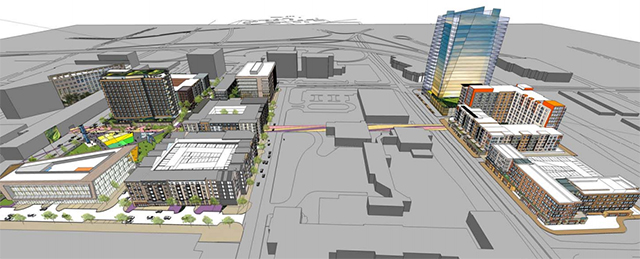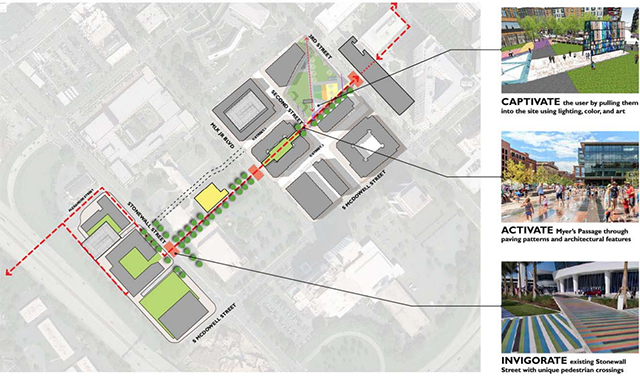 The Conformity Corp's plan includes taller buildings and more overall open space. It's more focused on superior design features and simple and inviting pedestrian crossings.
1,187,000 square feet of residential  (51%)
680,700 square feet of office (29%)
252,100 square feet of retail (11%)
185,500 square feet of hotels (8%)
3,700 square feet of cultural (0.16%)
1.77+ acres open space
2,312 parking spaces
Plan #2 – CitiSculpt
The Citisculpt plan has a much lower profile with more overall square feet of development and much more residential.
1,658,000 square feet of residential
560,000 square feet of office
222,000 square feet of hotels
93,000 square feet of retail
Plan #3 – Crescent Communities
Crescent Communities' vision is to create a more mixed-income development including 650 market-rate apartments, 200,000 square feet of office space, 160 affordable rental units and 65 mixed-income, as well as for-sale townhouses. They were not as specific in terms of actual square footage or each sector.
If you'd like to read over the detailed plans for each company, click on the 'Agenda' PDF on the CharMeck's Meeting Detail site here.
Please share;
[one_third]


[/one_third] [one_third]


[/one_third] [one_third_last]


[/one_third_last]
Comments
comments