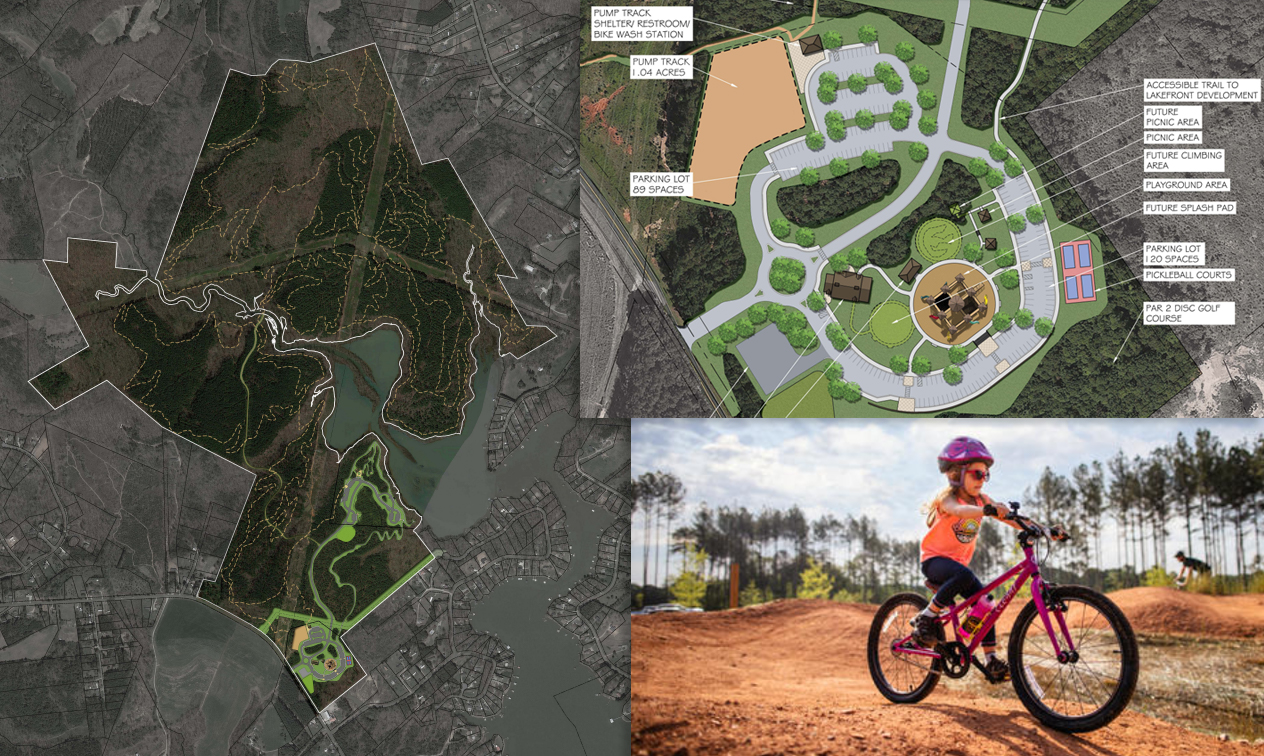 This weekend the official grand opening of Lake Norman's newest park will feature food trucks, scavenger hunts, face painting, and a ton of other activities.
Catawba County's new 606-acre Mountain Creek Park features a lengthy 19.52-mile mountain-bike trail network and a wide spectrum of other amenities, including; an adventure playground, a bike pump track, pickleball courts, a dog park, fishing pier, canoe/kayak launch, an outdoor classroom, an observation platform, and several picnic shelters.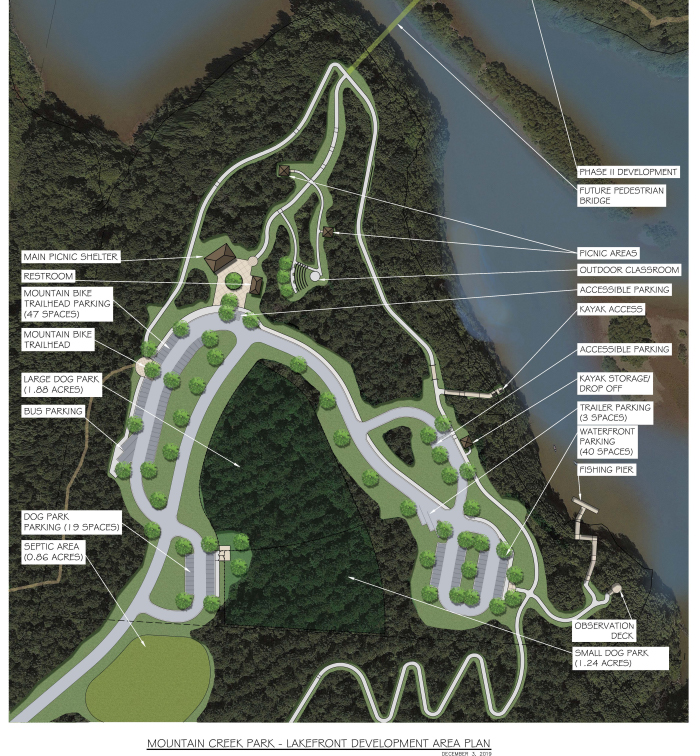 This weekend's grand opening celebration will feature the following schedule:
8:00 a.m. Bird Walk with Ranger Dwayne Martin
9:00 a.m. Pollinator Garden Tour with Ranger Tiffany Huffman
9:50 a.m. Flag Ceremony with Boy Scout Troop 372
10:00 a.m. Ribbon Cutting Ceremony
11:00 a.m. Pump Track Demonstration
12:00 p.m. Guided Hike with Ranger Matthew Rodriguez
1:00 p.m. Bike Tool Station Demo
1:00 p.m. Guided Hike in Spanish with Ranger Taina Milan
2:00-4:00 p.m. Kids Corner Games + Crafts
4:00 p.m. Foraging Hike with Ranger Tommy Morrell
5:00 p.m. Guided Hike with Ranger Melody Key
6:00 p.m. Tree ID Hike with Ranger Lori Owenby
Other Activities & Amenities Available on Opening Day Include:
Food Trucks
Scavenger Hunt with Prizes
Vendor Fair
Selfie Station
Face Painting
Adventure Playground
Fishing Pier
Pickleball Courts
Canoe/Kayak Launch (bring your own boat)
Self-Guided Hiking + Biking
Dog Park (pass required with fee)
The new park is located at 6554 Little Mountain Rd, Sherrills Ford, NC
You can find out more about Catawba County's new Mountain Creek Park here.
Comments
comments