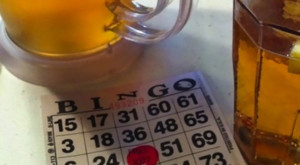 As a charity, you want to start a profitable lottery and raise more funds to keep you going. However, it's a complicated and scary process that calls for extra working hours, money and a range of other human resources, which you'd rather hire someone else handle for you.
The good thing is, you can get quick help from accomplished charity lottery providers who understand what it takes to run a successful charity lottery, achieve epic results and make more money in return. While at the same time keeping supporters content, feeling loved and smiling all the time. 
It takes experience, commitment and passion to run a charity lottery
Unless you have a team of highly committed and professional charity lottery providers at the helm, you will never achieve half your income goals. In fact, you'll barely scratch the surface even. You can avoid future setbacks though – if you hire acclaimed lottery providers to do the heavy lifting for you.
But that's where the problem is: Finding elite providers that meet all your goals and exceed supporter's expectations without painful frustrations. You need providers who understand all the nitty-gritty's of running a profitable charity lottery. Providers who value you and what you expect of them.
In other words, you want to hire experienced, committed and passionate providers to help achieve all your income goals without incurring losses, experiencing risks or struggling to keep supporters happy. Those are the ones you need. Great lottery providers will take care of everything from start to finish.
How to spot professional charity lottery providers
Charities have proliferated over the years and many are in dire need of support. That means providers are now a dime a dozen. Few even understand charities concerns yet they're available for hire.
Your work is to separate the wheat from the chaff. Find the best providers who've been in the game for years on end, have run successful charity lotteries without nary a hitch, and have won accolades for their commendable services. It's not easy, but it's possible.
First, you want to know what other charities are saying about a provider you have eyes on. Don't take their word for it. Have a look at testimonials and see what their customers are saying about them. Are they attentive? Trustworthy? Have they helped other charities run successful lotteries without a hitch?
If all looks good skip to the next item: services. How much are they charging for services rendered? Can you afford them? Confirm whether the charges are inclusive of everything including administration and running of the lottery's draw, compliance, recruitment of new lottery members, etc.
It's important to have a team of charity lottery providers you can trust, boast an enviable track record and have achieved great success before. And who maintain efficiency all through while providing good marketing materials and increasing supporter base. Especially increasing supporter base.
Comments
comments