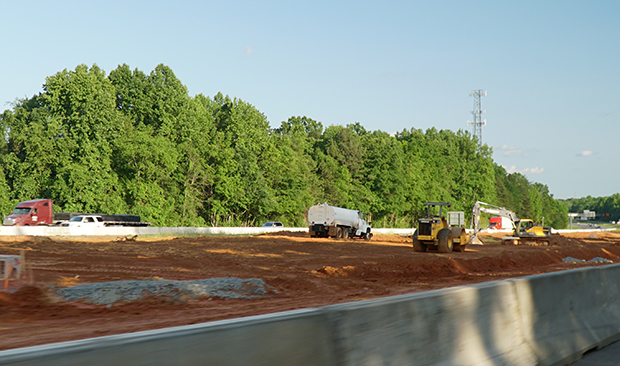 The NCDOT has just sent an email to their employees announcing one of the biggest furloughs in our state's history.
The department told their 9,300 workers that they now have until June 26th to use 20 hours of unpaid time off to help the department save money during the COVID-19 shutdown.
"The furlough implementation will occur in phases and will start at the top of the organization with executive and senior staff," said Transportation Secretary J. Eric Boyette in the email.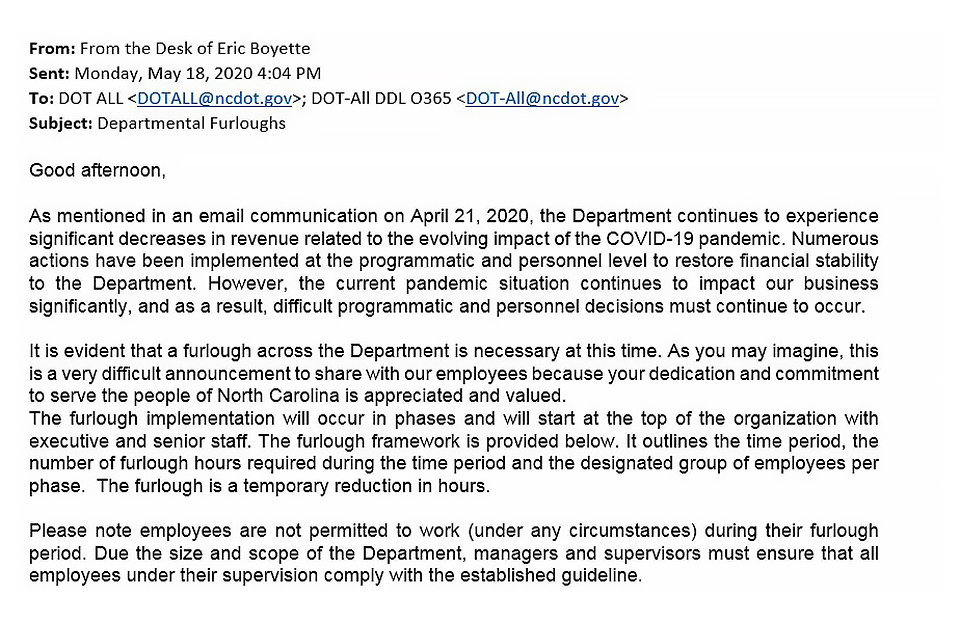 It's estimated that the furloughs will save the NCDOT at least $7 million over the next month and a half.  Organizational leaders hope that will help cushion the expected budget shortfall of $300 million, which is expected to be realized from the shutdown.
The NCDOT has also laid off hundreds of temporary contract workers and placed many road projects throughout the state on hold in an attempt to further cut costs.
Comments
comments