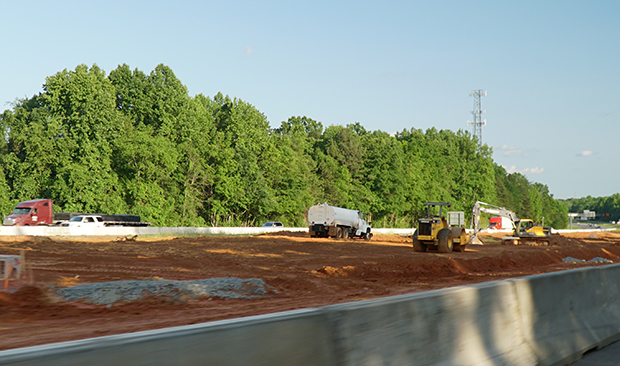 The North Carolina Department of Transportation has just announced that it will be laying off hundreds of workers in the near future.
According to Raleigh's News & Observer, the layoffs will affect both temporary and full-time workers, including; pot holes patchers, project inspectors, general laborers, and site managers. The department is currently reviewing over 1,000 positions to see which ones it can do without.
The decision comes from two large unexpected expense sources:
Cleanup and repairs from Hurricane Matthew and Florence and numerous powerful thunderstorms, costing an average of $225 million/year over the past 3 years.
Lawsuits related to the Map Act, which as cost NCDOT $311 million so far.
The NCDOT released the following statement about the layoffs:
State law requires the Department of Transportation to maintain a balance of $282 million in its transportation funds. Because of hurricane-related expenses and slow disaster repayment from the federal government, NCDOT is struggling to stay above the mandated fund balance.
These unbudgeted expenditures and slow federal repayment have forced the department to further tighten its belt. Going forward, NCDOT intends to slow the filling of vacant positions. It will retain temporary and embedded employees only when they are assigned to essential functions on near-term projects. Also the department will limit travel to mission-critical activities.
It is important to note these austerity measures apply predominately to projects and activities paid for by the Highway Fund. Projects that are financed by bonds or federal grants will continue as scheduled.
This situation is not affected by the budget impasse between Governor Cooper and the General Assembly.
NCDOT leaders hope that this will be a temporary situation and that they will be able to re-hire the laid-off workers once the budget crisis is resolved.
Comments
comments