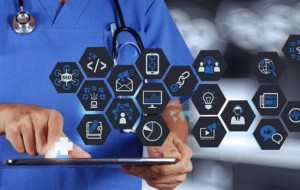 NC's Department of Health and Human Services just launched statewide open enrollment for NC Medicaid Managed Care.
According to their press release, those eligible can now easily enroll online, by calling 833-870-5500, or by visiting the mobile app on Google Play or the Apple App Store.
"With the start of NC Medicaid Managed Care open enrollment, families now have the chance to make important decisions about their health care to prepare for managed care launch in July," noted NCDHHS's Secretary Mandy K. Cohen. "There are many resources available to help families select the health plans and providers that best meet their specific needs."
You can also choose from five health plans as part of the state's transition to managed care, each with its own network of qualified doctors and health care professionals.
Open enrollment will end on May 14, 2021.
For more information, beneficiaries can reference the enrollment packets that were mailed to them, visit the NC Medicaid Managed Care website or call the NC Medicaid Managed Care Call Center at 833-870-5500 (TTY: 833-870-5588).
Comments
comments