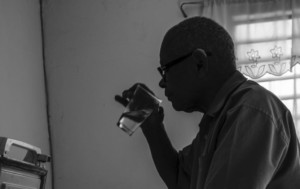 The North Carolina Department of Health and Human Services (NCDHHS) today announced an expansion to their Low-Income Household Water Assistance Program (LIHWAP) to now include all low-income households needing assistance in paying their water bill, regardless of whether is has been shut off or not.
The program was launched last month with $38 million in federal funds that was given to our state to help pay water bills for North Carolina households that were affected by the COVID-19 pandemic. The program was initially set up to only help households who had had their service disconnected, but after a lower than anticipated application rate, they are now expanding it to include all low-income households.
"Due to the pandemic and its impact on our economy, many households are struggling to maintain their water service," said NCDHHS Deputy Secretary Tara Myers in a press release. "LIHWAP will continue to help families in North Carolina keep their water running, a basic human need that's critical for good sanitation and better health."
To be eligible for the newly expanded water assistance program, a North Carolina household must include at least 1 US citizen or eligible non-citizen and make no more than 150% of the federal poverty level.
The federal poverty level is dependent on how many members each household contains:
Persons in family/household
Poverty level
For families/households with more than 8 persons, add $4,540 for each additional person.
1
$12,880
2
$17,420
3
$21,960
4
$26,500
5
$31,040
6
$35,580
7
$40,120
8
$44,660
Individuals and families can apply now online at epass.nc.gov.
North Carolina households can apply through Sept. 30, 2023, or until all the funds are exhausted.
Comments
comments