The small town of Sparta, North Carolina has now been rocked by over 200 earthquakes since the big one struck 2 months ago in early August.
Over the past 30 days, the region saw a total of 31 additional earthquakes, and just yesterday, a 2.0 magnitude aftershock struck just north of the original epicenter:
According to the USGS, the historic magnitude 5.1 earthquake just struck on August 9th, 2020 at 8:07 AM, located 3 KM southeast of Sparta, NC, and about 80 miles north of Charlotte. The Quake had a depth of 9.2 KM and an epicenter of 36.479°N 81.098°W.
The USGS's 'Shake Map', which pulls data from hundreds of seismographs throughout our region, shows that the earthquake was detected far away as Washington, DC. The quake rippled North Carolina's fault line so hard, the Charlotte region experienced what felt like a direct magnitude 4 quake.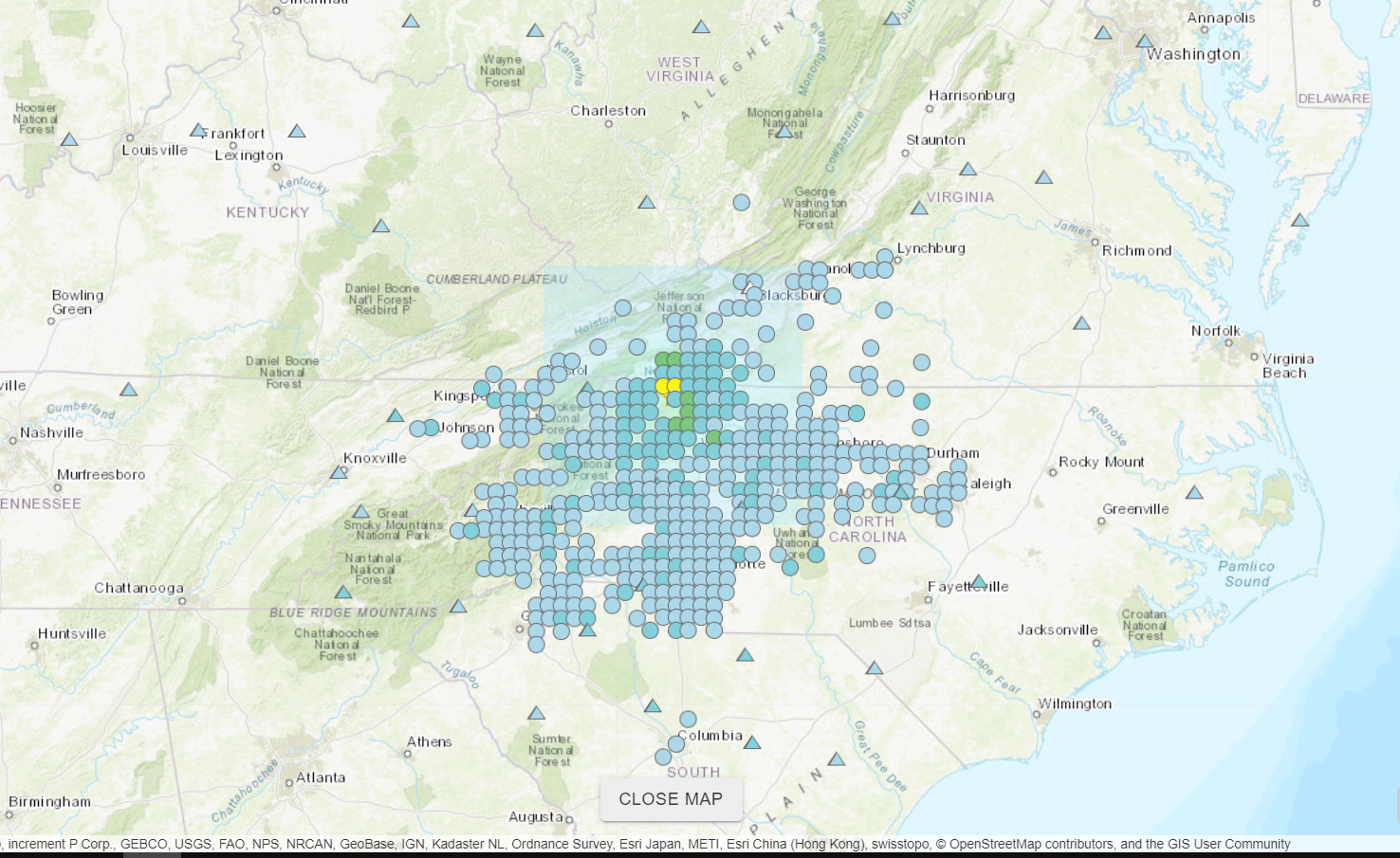 The USGS's 'Did You Feel It' map shows that people have now reported feeling the quake as far away as Alabama and Pennsylvania: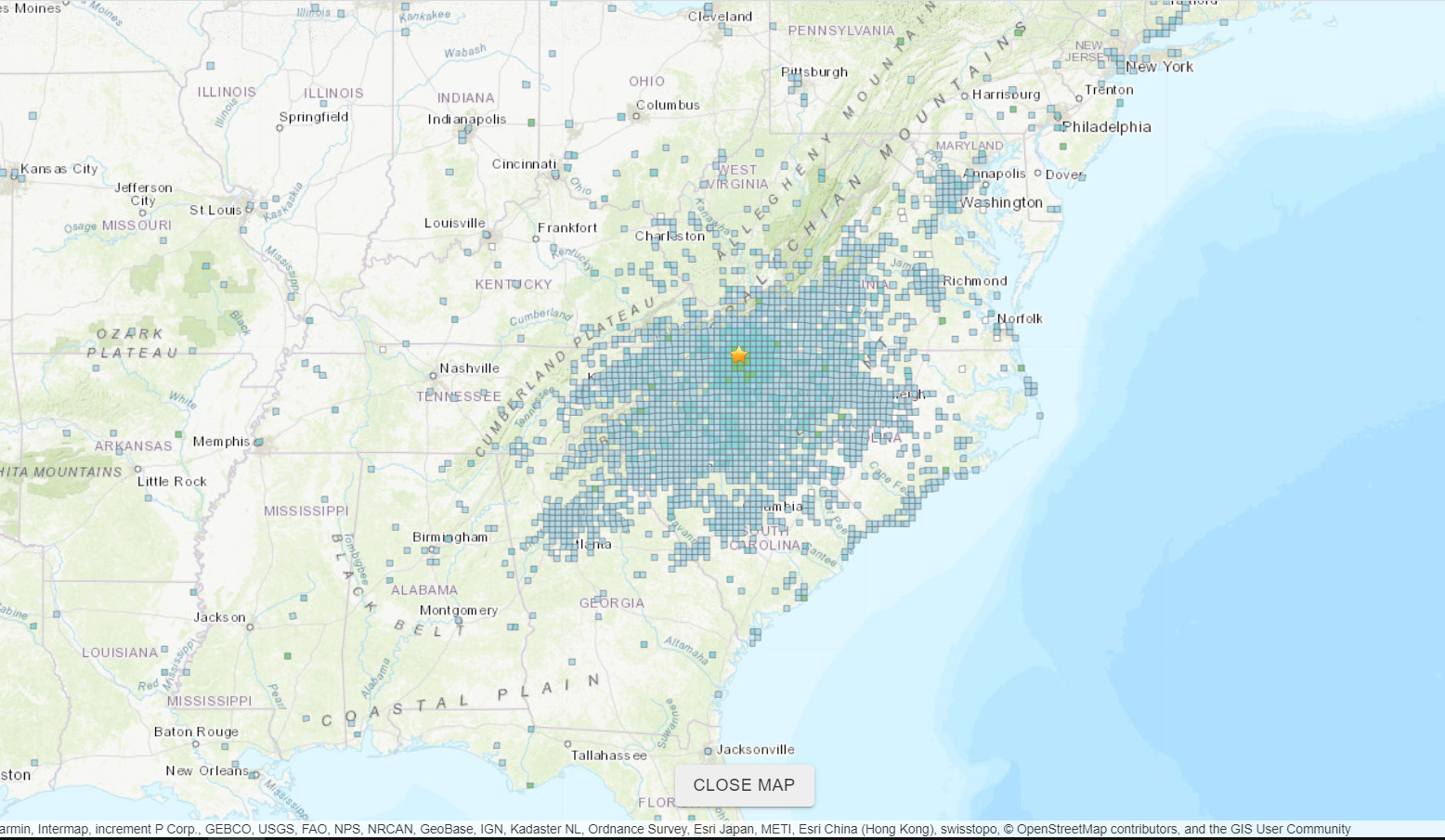 Earthquakes have been increasing in frequency around the Charlotte region over the past few years. Last year, we saw a 4.4 magnitude quake hit Decatur, TN, and a couple months ago, a 2.6 magnitude quake rocked a small town just north of Charlotte.
According to USGS.gov, "The largest earthquake in the area (magnitude 5.1) occurred in 1916. Moderately damaging earthquakes strike the inland Carolinas every few decades, and smaller earthquakes are felt about once each year or two."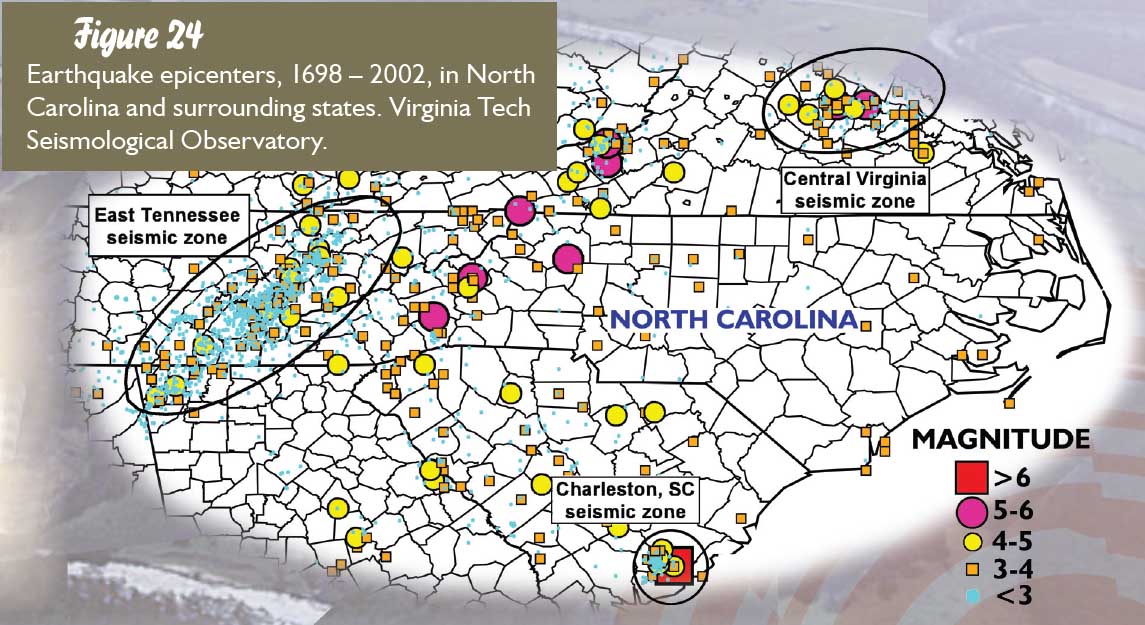 Comments
comments