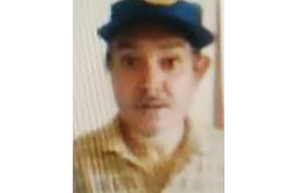 The N.C. Center for Missing Persons has issued a Silver Alert for a missing endangered man, Richard Keith Purdue.
Citizens are asked to be on the lookout for 53-year-old Richard Keith Purdue, who is believed to be suffering from dementia or some other cognitive impairment.
He is described as a 5'5″ 135 lb white male with black hair and blue eyes. He was last seen wearing black jogging pants and dark blue hoodie.
Ricard was last seen at his home at 1428 Little Valley Ln., Lincolnton, NC.
Anyone with information about Richard keith Purdue should call Det K. Paris at the Lincoln County Sheriff office at 704-735-8202.
Comments
comments