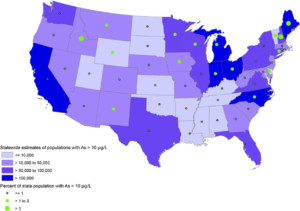 If you live in a rural part of North Carolina, you may want to get your water tested, especially if you live in the Central Piedmont, between Charlotte and Raleigh.
Our state has just ranked 4th in the nation for the number of people likely to have arsenic in their drinking water, according to a recent report by the American Chemical Society.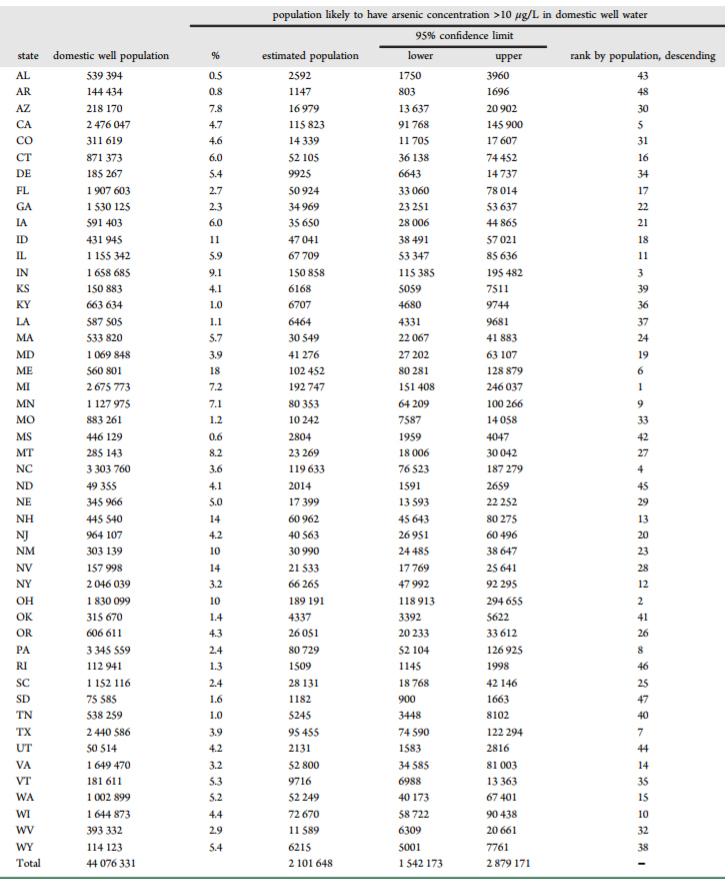 The results from the study show that over 119,000 people in North Carolina are currently drinking well water with potentially toxic levels of arsenic in it.
According to the North Carolina Department of Environmental Quality, "the central part of the North Carolina Piedmont, underlain by ancient volcanic rocks, have the greatest number of groundwater wells with detectable and elevated arsenic."
When the NC Public Health Department sampled wells in Union County, they found that 19.7% of wells had unhealthy levels of arsenic.
If your home uses well water, you can test for arsenic using a home testing kit – especially if you drink a significant amount of water at home.
If you find a high level of arsenic in your water, the best solution is to install a reverse osmosis filter on any faucet you get drinking water from.
Comments
comments