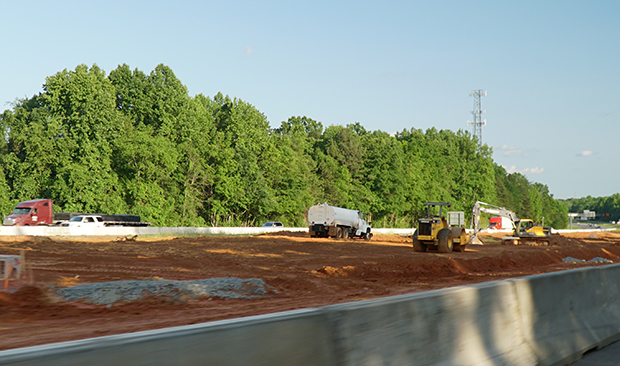 Thanks in part to tens of thousands of petition signatures, phone calls, emails, and letters to the NC Legislature, the NC House just passed HB954 – a new bill that would essentially cancel the i77 Toll Road contract.
House members just approved the bill this morning, with a bi-partisan vote of 81-27.
Although this comes as great news to most people living around Lake Norman, the revised House Bill 954 does come at a cost. A major revision introduced Wednesday freezes funding for a dozen other road projects around Lake Norman and north Charlotte, until the cost of canceling the contract is known. Projects that would be frozen include five widening projects on N.C. 73 through Cabarrus, Mecklenburg and Lincoln counties; widening projects on U.S. 21 and NC 115 in north Mecklenburg; work on three interchanges in Huntersville; and improvements on Lakewood Road in north Charlotte and Hambright Road in Huntersville.
Bill co-sponsor Charles Jeter says some of those projects were to be funded with "bonus" money, which the DOT offered along with the state's first public-private toll lane project.
Many think that this sacrifice will be worth it in the long run. One of HB954's sponsors, Rep. Charles Jeter, from Mecklenburg, commented that tolls will cost drivers, primarily residents from Mecklenburg County, an estimated $10 billion throughout the entirety of the 50-year contract.
A few members of the NC Legislature and most of the DOT still stand behind the $650 million contract with I-77 Mobility Partners, a subsidiary of Spain-based Cintra, but it now seems likely that the tolls will eventually be stopped.
House Bill 954 now moves on to the NC Senate, and if it passes there it will have to be signed by Governor McCrory.
What do you think about the i77 toll lanes?
[one_third]


[/one_third] [one_third]


[/one_third] [one_third_last]


[/one_third_last]
Comments
comments