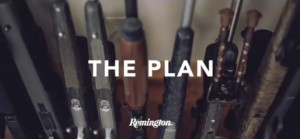 America's oldest gunmaker, Remington Arms, now headquartered in Madison, North Carolina, has just reached an agreement with its creditors to seek Chapter 11 bankruptcy protection.
The gun maker has been pummeled by recent lawsuits tied to the Sandy Hook Elementary School massacre, and falling sales from recent political policies.
A lawsuit claimed the company had some degree of responsibility for the shooting after producing and marketing the Bushmaster AR-15-style rifle that was used. They have since won the legal battle and have been cleared of any responsibility over the shooting, but not without significant damage from their investors and buyers.
The Trump administration has also been bad news for the company. After significantly looser gun regulations have passed and vocal support for the NRA has continued, fear-motivated gun buying (as was common during the Obama administration) has all but dried up.
Donald Trump even became the first sitting president to publically address the National Rifle Association in over 30 years. During his address last Spring, he told NRA members, "You have a true friend and champion in the White House."
Firearm background checks, which have historically been a good measure of gun sales, rose steadily under the Obama administration, then began to fall off sharply when the current administration took office;
Remington's biggest American rival, Colt, also went through bankruptcy reorganization in 2015, and this isn't "the first time Remington has been in financial trouble; it probably won't be the last," the president of the Independent Firearm Owners Association, Richard Feldman, told Bloomberg News. Feldman also sees hope on the horizon with the midterm elections: "I suspect that if the Democrats make a resurgence this November, gun company stocks will come roaring back with them."
Comments
comments