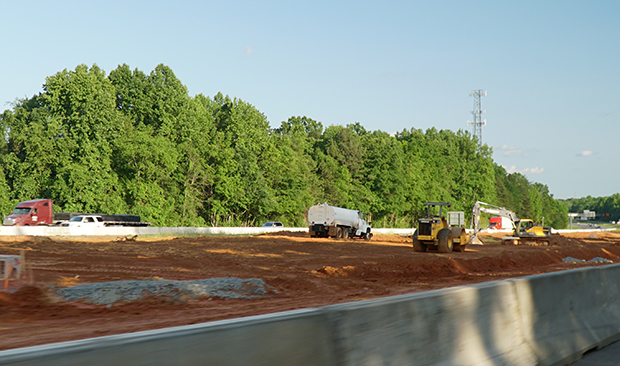 The Spanish Company hired by North Carolina to build the I-77 toll lanes is about to face some steep fines now that the state announced they will not grant another extension.
According to a spokesperson with Cintra, the company requested an extension earlier this month for their November 1st deadline. If the entire project was not completed by that date, they would face a $10,000-per-day-per-section fine. Currently there are 3 sections still unfinished, meaning they are about to be fined $30,000 per day starting tomorrow.
After weeks of speculation, State Senator Natasha Marcus just announced that North Carolina will not be granting the extension;
DOT won't grant Cintra an extension & will impose maximum liquidated damages under toll contract: $10,000/day/incomplete section. All 3 sections are incomplete, so that's $30,000/day beginning 11/1. DOT's position is "not negotiable." Good to not let Cintra off the hook! #I77

— Senator Natasha Marcus (@NatashaMarcusNC) October 30, 2019
Over the past year, NCDOT officials have already granted Cintra several extensions, free of charge. The company had originally contracted to have the toll lane project finished by January 7th, 2019, then they promised the state it would be finished by the end of this summer, now they are asking for a new extension until the end of the year.
What do you think about NCDOT's decision to not grant another extension? 
Comments
comments