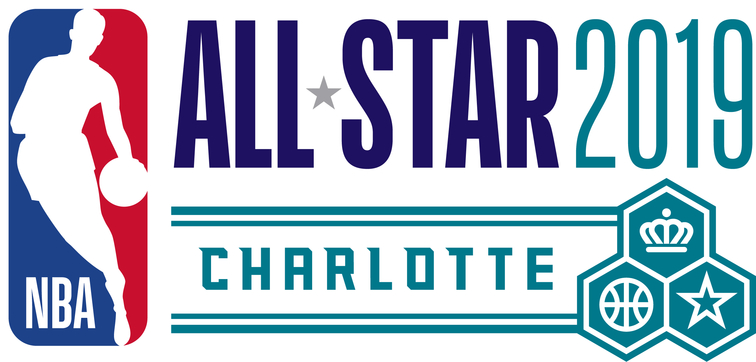 Today the NBA released their official logo for the 2019 NBA All-Star weekend in Charlotte, NC. The national festivities will be taking place in the Queen City from February 15-17, 2019.
The new logo honors the Hornet's iconic teal and purple colors, along with three icons – a crown, basketball and star – to symbolize the Queen City and the NBA's annual celebration of the game.
The last time our city hosted the All-Star games was back in 1991, when Michael Jordan was the game's high-scorer, now he will be the game's host.
The 3-day All-Star festivities will include the highly anticipated NBA All-Star Game, various skills competitions (a dunk contest and a 3-point shooting contest specifically), and several other games between NBA pros and rising stars from the Development League. There will also be a massive fan fest, to include music, celebrity appearances, games, and incredible food.
All-Star Weekends have consistently attracted tens of thousands of fans from around the world to each host city, and will undoubtedly prove to be an incredible boost to the local Charlotte economy.
Comments
comments