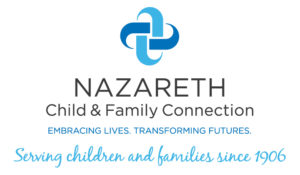 Nazareth Child & Family Connection will open an office that will provide outpatient adult and child therapy for substance use and mental health disorders in Albemarle on November 1.
Medication assisted treatment (MAT) in the form of Suboxone will also be available for those battling opioid addiction. Psychological testing will also be offered.
The office, located at 120 Ludlow Street, will be open on Thursdays and Fridays from 9 a.m. to 5 p.m. Appointments can be scheduled by calling 704.636.5522.
The will be the first clinic to offer this array of services in Stanly County.
Nazareth Child & Family Connection operates similar facilities in Lexington and Salisbury.
Data from the North Carolina Department of Health and Human Service showed Stanly County ranked No. 1 in the state for opioid overdoses in June of this year. Also, in June Stanly had the state's highest rate for opioid overdoses that resulted in emergency room visits and topped the list for overdoses from heroin and synthetic narcotics.
"We believe there is a real need for this facility in Stanly County," said Vernon Walters, president and CEO of Nazareth Child & Family Connection. "It will be staffed with the best clinicians possible who work diligently with clients for the best possible outcome."
Comments
comments