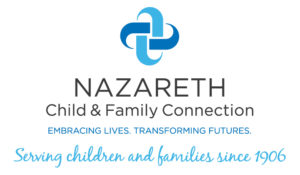 Barbeque lovers will get a chance to enjoy some tasty eats while helping a great cause on June 5 and 6.
Nazareth Child & Family Connection will be hosting drive-thru barbeque meals on their Rockwell campus on June 5-6. The meals, which are $10, will include a barbeque sandwich, two sides, dessert and a drink. There will also be a hotdog meal available for $5, which includes a hot dog, chips, dessert, and a drink.
Proceeds will benefit Nazareth Child & Family Connection.
Originally Nazareth's 114th Annual Fun Fest was scheduled for June 6, but because of concerns presented by the COVID-19 pandemic, the event was cancelled. Several parts of the Fun Fest were salvaged, though, including the barbeque meals and the raffle for a new 2020 Toyota Corolla SE or $10,000. The drawing for the car/cash giveaway and other prizes will be streamed live via social media channels on June 6.
The barbeque meals, which will be prepared by Big River Smokin' Q, will be available for pickup at Nazareth's campus, 725 Crescent Road, Rockwell, N.C., on Friday, June 5 from 11 a.m. to 2 p.m. and on Saturday, June 6 from 11 a.m. to 4 p.m.
Delivery for essential businesses and first responders will be available for orders of five or more or $50 equivalent.
Preordering is encouraged. Orders may be made by visiting www.nazcfc.org or texting BBQ4Naz to 72572.
Also, orders may be made via mail to: Nazareth Child & Family Connection, ATTN: BBQ 4 Naz, PO Box 1438, Rockwell, NC 28138. Please indicate how many meals you would like and if they are to be donated to essential workers and first responders.
Anyone with questions or would like to order over the phone using a credit or debit card should contact Blair Wilson at 704.729.4688 or btrexler@nazcfc.org
Raffle tickets for the 2020 Toyota Corolla SE or $10,000, donated by Cloninger Ford & Toyota, may be purchased by visiting www.nazcfc.org or texting FFTickets to 72572.
The annual Fun Fest car show will be moved to the fall with a date to be announced. All current registrations will be honored for that show. Also, the kids' zone, vendor show, silent auction and basket auction will be moved to that date.
Comments
comments