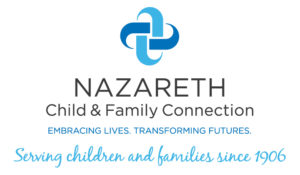 Nazareth Child & Family Connection is offering a 10-week foster parenting classes beginning March 4.
The classes, led by Shawn Squirewell, director of Foster Care Services at Nazareth, will be held at Nazareth's offices at 165 Mahaley Ave. in Salisbury. There is no charge for the classes.
The classes are designed to inform participants about the child welfare system, the role of foster parents and to help individuals develop the skills to become a successful foster/adoptive parent. The classes also focus on understanding trauma and how to better serve families who have experienced trauma. Individuals who complete the classes and the licensing process become licensed North Carolina foster parents.
"There is an overwhelming need for foster parents in our region," said Vernon Walters, president and CEO of Nazareth Child & Family Connection. "Foster parenting is difficult; all parenting is, but in the end, the rewards are tremendous. Opening your home and family to a child without home and family is a tremendous act of love and selflessness."
Each year in North Carolina, almost 12,000 children and teens are placed in residential homes awaiting foster parents.
Nazareth Child & Family Connection typically has about 50 youth and teenagers in its residential program and a dozen in foster care.
For more information about the classes or to RSVP visit https://nazcfc.salsalabs.org/fostercareclassrsvp or call Squirewell at 888.207.0250.
Comments
comments