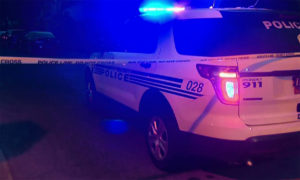 The Charlotte Mecklenburg Police Department is now investigating a drive-by shooting that took place last night off Richard Rozelle Drive in North Charlotte last night.
According to officers, shooters in multiple vehicles fired over 80 bullets toward a targeted home. The shooting resulted in the death of at least 1 child.
The preliminary investigation reveals that multiple vehicles targeted a home on Richard Rozelle Dr. firing more than 80 rounds toward the house, and this child appears to be a casualty of that violence.
Contact Crime Stoppers with info at 704-334-1600 or https://t.co/a8L4pxVWej.

— CMPD News (@CMPD) September 8, 2021
Walking up to this house, it takes your breath away in the worst possible way.

A 3-year-old was killed. While he slept in his home. 80 rounds shot into this house. I'm heartbroken and mad.

Just like the rest of the community should be.

Press conference happening at noon. pic.twitter.com/Hc1CIe2Ry7

— Paige Pauroso (@PaigePauroso) September 8, 2021
CMPD is holding a press conference this afternoon with more details about the shooting.
If you have any information about this incident, please call Crime Stoppers with info at 704-334-1600.
Comments
comments