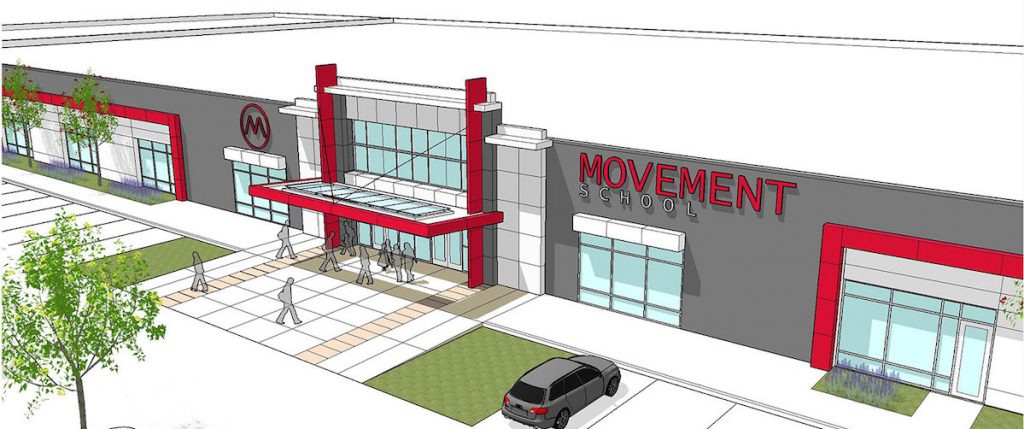 Charlotte-based Movement Mortgage (one of the fastest growing mortgage banks in America) has announced plans to invest $22 million into charter schools around the Charlotte region – the largest nonprofit donation in the company's history.
The announcement was made by former Carolina Panther and Movement CEO Casey Crawford at a recent pep rally with their charter school students:
Movement Mortgage donates $22 million to support the expansion of Movement Schools. #ThisIsOurWhy #MyMovement @caseycrawford https://t.co/n2g7IeJ5OD pic.twitter.com/nCBqlEiKXs

— Movement Mortgage (@MovementMtg) January 31, 2020
According to their press release, the $22 million will go toward:
Expansion of Movement School Freedom Drive to include a middle school, preschool, community gymnasium and other enhancements.
Construction and development of Movement School Eastland, a new elementary school campus set to open in fall 2020.
Application and site selection process for two additional Movement School campuses in the Charlotte metro.
"From day one, this has been the vision," says Movement Mortgage co-founder and CEO Casey Crawford. "Movement is built on the principle that our business success shouldn't end with our profit, but instead, that our profit should build something of generational significance in our communities. By investing in education, we are telling our children that they are all full of God-given potential, they are all worthy, they are all important and they all deserve a world-class school."
Movement School operates on a system that creates a sustainable, scalable model for serving economically underserved communities. The school is supported by the nonprofit Movement Foundation, which owns the real estate and pays for renovations and infrastructure. The school then leases the facilities from the foundation at a reduced cost and uses its state, per-pupil funding to cover operating costs.
Comments
comments