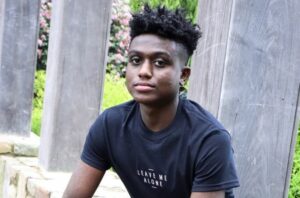 Born in 2002, Mount Holly's Staphon Peterson was diagnosed with Progressive Familial Intrahepatic Cholestasis in 2020. The transplant team at Duke Children's Hospital in Durham has recommended a life-saving liver transplant. Local volunteers are now trying to raise $60,000 to help save Staphon's life.
An online campaign has just been set up and has already raised over $2,000 toward the procedure. According to the campaign:
"Up until May 2020, Staphon had what we would consider a normal student athlete life. After overcoming several bone breaks, including both wrist and his collarbone, Staphon has always went into overdrive during recovery. Every injury has pushed him to work hard and be better than he was before. Since the age of 13 Staphon has consistently played and trained for basketball both during the regular season and the off-season.
Unfortunately, last year at the age of 17 he was diagnosed with cirrhosis of the liver and was told that he would need a liver transplant within the next year or so. As you can imagine, this was devastating for our entire family, but especially for him. Since then, we've spent the last year focusing on quality of life and attempting to keep some sort of normalcy…"
Contributions may be sent to the Children's Organ Transplant Association, 2501 West COTA Drive, Bloomington, Indiana, 47403. Checks should be made payable to COTA, with "In Honor of Staphon" written on the memo line. Secure credit card gifts are accepted online at www.COTAforStaphon.com.
One hundred percent of all funds raised for COTA in honor of patients assist with transplant-related expenses.
Comments
comments