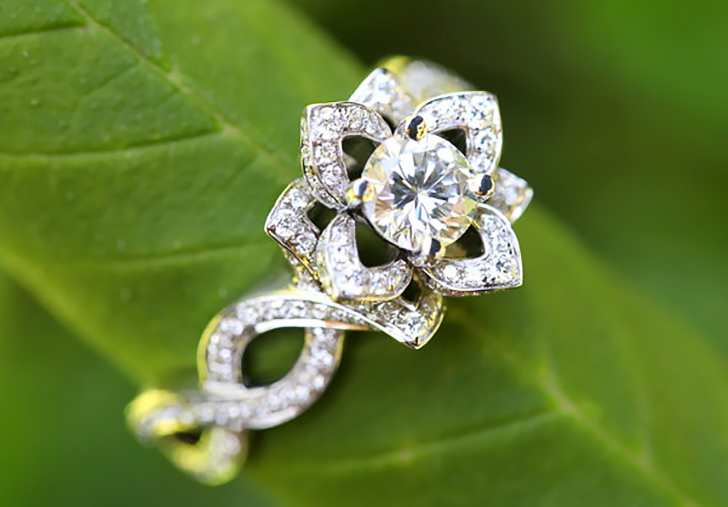 With all the jewelry options available, deciding what type of gift to give your mom can be difficult. You want something special, unique, and will last a lifetime. A mother's ring is the perfect solution. It is a piece of jewelry that can be customized to include the birthstones of her children. This makes it a sentimental and personal gift that she will cherish forever.
Customization Options
There are many different ways that you can customize a mother's ring. The most popular way is to include the birthstones of her children in the design. You can also have their names engraved on the ring or add special symbols representing your family. Whatever you choose, make sure it is something that your mom will love and appreciate.
Why It's The Perfect Gift?
A mother's ring is the perfect gift for any occasion. Whether you celebrate her birthday, Mother's Day, or just want to show your appreciation, a mother's ring is a thoughtful and unique way to do it. She will be able to wear it every day and think of her children every time she looks at it.
Some Popular Ring Styles
There are many different styles of mother's rings available. The most popular ones are usually made of gold or silver and feature the birthstones of her children. However, you can also find rings made of other materials such as platinum or diamond. You can also choose to have a ring custom-made to your specifications. You can also try:
Fidget Anxiety Ring:

This ring is designed to help relieve anxiety and stress. It features different textures and patterns with which you can spin, twist, and fidget. This can help to calm your nerves and focus your attention.

Infinity Ring:

The

infinity ring

is a popular choice for mothers. It symbolizes never-ending love and is a reminder that your bond is unbreakable.

Family Tree Ring:

The family tree ring is a unique way to represent your family. It features a tree design with the birthstones of her children hanging from the branches.

Cross Ring:

The

cross ring

is a religious symbol representing God's love and protection.

Hug Ring:

The

hug ring

is a sweet and sentimental gift that celebrates the special bond between a mother and her child. It features two hands holding each other in a loving embrace.

Butterfly Ring:

The

butterfly ring

is a beautiful and feminine choice. It represents new beginnings and a mother's transformation when she becomes a parent.
The Perfect Fit
When choosing a mother's ring, it is important to choose the right size. You don't want it to be too tight or too loose. The best way to determine her size is to have her finger measured by a professional jeweler. This will ensure that the ring fits perfectly and is comfortable to wear.
Conclusion 
With a mother's ring, you can give your mom a gift that will last forever. Not only is it a beautiful piece of jewelry, but it also has sentimental value. It reminds you of your love for her and the special bond you share. Giving your mom a mother's ring is an excellent way to show her how much you appreciate everything she does for you.
Comments
comments