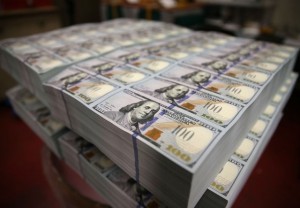 The Modern Millionaires is a training program designed to teach you how to flip leads and make money online. 
The course promises to reach anyone, be it a complete beginner or an experienced internet marketer. And while I'm sure there is some good stuff in here… is Modern Millionaires worth your hard-earned cash? 
Is it really dropping knowledge or just blowing smoke? Read on this Modern Millionaires review if you want to find out!
Modern Millionaires' lead-flipping methodology
The lead-flipping system is a part of the Modern Millionaires training program, and is actually the business you'll be building if you decide to join the program. 
Their lead-flipping methodology is really easy and simple to understand. They sell high-quality leads that businesses need to get more clients.
Now, what really separates them from everybody else is the fact that they sell leads as a service, not as a product.
How does Modern Millionaires' lead-flipping method work?
It's actually pretty simple: 
You generate leads for local businesses and sell them to the relevant business. That means that instead of a traditional salesperson going out there to sell services and products to customers, lead flippers use the Internet and social media platforms to get in touch with potential clients and provide them with information they need. 
However, unlike traditional salespeople who offer their own services or products, lead flippers don't sell anything themselves but simply pass on information to local businesses.
The amount of money that you can make depends on your skills as an entrepreneur, your experience and your ability to network with other people in the industry. The most successful agents, like Abdul Samad and Chance Anthony (both founders of The Modern Millionaires program) have made millions of dollars in profits by working just 10 hours per week.
In general, lead-flipping businesses are attractive because it's easy to start and maintain them. 
You can operate from home and manage your business during evenings and weekends. And unlike typical freelance work, you don't have to compete against others for jobs or worry about being replaced by a machine or a computer program.
Modern Millionaires Course Review: How to get started 
The Modern Millionaires course takes you from A-Z and covers everything you need to know to start generating leads.
The program is packed with valuable information, hands-on advice and tips that reveal how to generate leads for local businesses using Google Adwords and Facebook Ads. It makes it really easy to follow along, whether you're new to lead generation or have some experience already.
The video course breaks down into four modules:
Module 1—Introduction: 
In this module, you'll learn about who the brains behind Modern Millionaires are and what their goals are for the course. They will also tell you a bit more about themselves, their experience and why they decided to start creating videos. This module is a good introduction to the program and gives you a high-level overview of what's to come.
Module 2—How To Get Your First Client:
In this module, you'll learn how to find your first client using the Modern Millionaires' cold email templates, and how to choose the right one for your business. You'll also get +70 hot local niches to help you narrow down your business right from the start, and start building your agency site.
Module 3 (A, B &C)—How To Get Your First Lead: 
In this module, you will learn how to create an effective offer that people can't say no to. You'll be shown how to drive traffic using Google AdWords, Facebook Ads and other platforms that harness the power of pay-per-click advertising.
Module 4—How To Close The Deal: 
In this module, you'll learn about lead nurturing and follow-up techniques as well as how to scale and automate your business once you've consolidated it. This part of the course provides valuable insight into how you can use modern marketing techniques to keep the zeros rolling into your bank account. 
Is The Modern Millionaires the right program for you?
The Modern Millionaires training program is for you if you're a motivated entrepreneur who wants to build a solid, easily scalable online business.
You need to be willing to invest the time and effort required to learn how to build a business from scratch and become successful. So this course is not for anyone looking for an easy, fast way to make money online. It's a work-in-progress with no shortcuts.
Modern Millionaires is also not for you if you want to promote or sell any of our products or services. They created it so they could teach people how they built their businesses, but they offer no help or support for specific products or services that you might wanna sell. 
The only thing this Modern Millionaires program is going to do is help you build your own lead-flipping business – one step at a time – by showing you exactly what works and what doesn't work.
The Bottom Line On Modern Millionaires
The Modern Millionaires training program features a step-by-step training course that teaches you not only how to make money through lead flipping, but also the best way to scale this business into an online business that brings in six-figure revenue.
The content of the Modern Millionaire's course is very well structured and easy to follow. I'm a very visual person and I like to see things in action, so I especially enjoyed the videos that show the real numbers and how they work.
Now, while the techniques shown in the training program are simple and easy to understand, it is imperative to take your time and grasp all that is being taught.
Trial and error is what leads most people to success when it comes to making money online. 
There are no shortcuts. It takes time for most people to learn how to make real money with an internet business. 
The good thing about Modern Millionaires though, is that it teaches you a solid method for building a lead generation business, and once you get the hang of it, it can run on autopilot and generate revenue for you in the same way as any other high-profitable business would do. 
You just need to be willing to put in the work at first so that your lead-flipping machine can pay itself off later on down the road!
Comments
comments