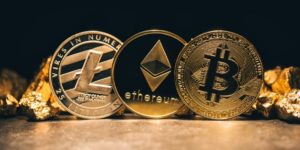 The topic of Metaverses continues to evolve. New projects are appearing, and old ones are becoming even more in demand. Many investors are choosing this direction to raise capital. You can buy tokens on the website Alligat0r.com. 
What is the relationship between metaverses and blockchain?
In today's thinking, a Metaverse refers to an online world where users can interact with each other. It's like a social network, but with a more immersive experience. However, this is not all there is to it. The metaworld is now inextricably linked to the blockchain. This brings out the potential of both concepts. They complement each other perfectly. 
The main technologies that help make Metaverses better are:
Cryptocurrencies The blockchain is the basis of most cryptocurrencies (Bitcoin, Ethereum, etc.). Cryptocurrency assets serve the same purpose in metaclasses as fiat money does in real life.

Gaming. Crypto-gaming has been evolving for quite some time, from online casinos with payment and withdrawal in bitcoins to the modern Play-to-Earn concept. Converting the gaming experience into real money is an idea that has already captured the attention of millions of users. 

NFT. Irreplaceable tokens run on the blockchain and are used to prove ownership of connected digital assets. They can be linked to anything.

The basis of any blockchain project is decentralization. That is why many people are concerned about the recently announced project with a Metaverse from Facebook (Meta). It could be overly centralized and thus kill the idea.
Decentraland
Decentraland is deservedly considered the best blockchain-based 3D virtual universe where players can buy plots of land, build on them, communicate with and trade with other players. Anyone can access Decentraland with a cryptocurrency web3 wallet that works with the Ethereum network and start exploring the virtual world. Decentraland has a MANA token that is used as the base currency and allows you to interact with the ecosystem.
Axie Infinity
Axie Infinity is an NFT-based online game inspired by Pokémon. The world is filled with creatures called Axies. The idea is to collect and breed Axies and use them in battles to earn in-game currency. All resources obtained in the game, including pets, are presented as NFTs and are actually owned by the users. The developers strive to create an ecosystem that is full of gaming experiences and revenue generation.
The Sandbox
The Sandbox is a decentralized virtual game world where you can find thousands of NFTs and create your own. The game allows participants to monetize their personal gaming experience. The game ecosystem is powered by Ethereum and allows participants to share and monetize their game assets while retaining absolute ownership. Sandbox is a cross between a game, a game engine, and a content sharing platform (similar to Steam).
The Theta Network
Theta is good for peer-to-peer (P2P) sharing of video and other information. The project has grown steadily since its inception, with experts believing that it is its development that underpins many Metaverse destinations. Theta actively cooperates with Metaverses, helping to organize concerts and other events in the virtual space. To see the current price, please visit the website https://alligat0r.com/coin-pairs/zec/xrp/info. 
Enjin
Enjin Coin is a cryptocurrency token that social game players can use on the blockchain to buy virtual items. It is also a store of value that can be used in the fast-growing NFT market. Users can create websites, clans, chat, and open virtual merchandise stores. In November 2021, the company formed the Efinity Metaverse Fund to support the growth of the network and ecosystem partners.
Comments
comments