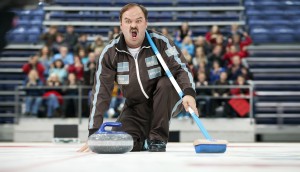 This coming weekend is your chance to learn all about the amazing Olympic sport of curling and meet a gold-metal Olympian while watching the 2022 Winter Olympics live at the Charlotte Curling Association.
For just $10 admission, Charlotteans can receive an on-ice session, learn to sweep, and throw two rocks. The 2021 US Men's National Championship team, led by Korey Dropkin and 2018 Olympic Gold Medalist Joe Polo will be present to go into detail about the skills involved in the sport. This weekend's olympic open house will take place on February 19 from 1:00 pm-4:00 pm.
The Charlotte Curling Association is located at 6525 Old Statesville Rd., Charlotte.
If you've never heard about curling in Charlotte, check out this video;
You can find out more information about all their event's on Charlotte Curling's Calendar page here.
Comments
comments