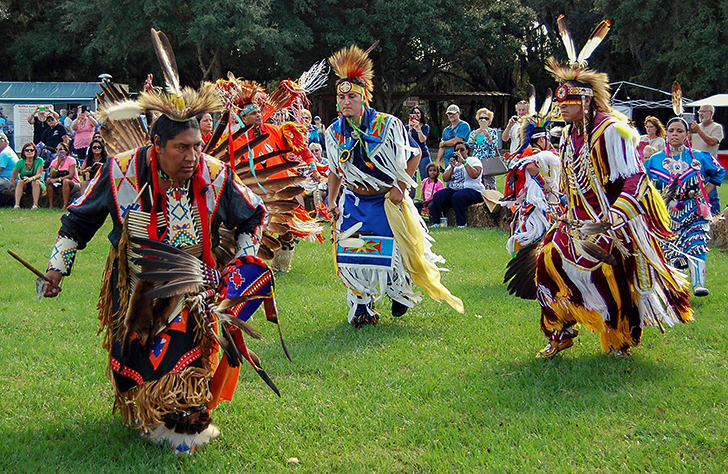 Dr. Brittany Danielle Hunt, a member of the Lumbee Tribe who is owner of Indigenous Ed, LLC and the co-host of the Red Justice Project, will lead a session titled Moving beyond Myth Tuesday November 15, from 12 to 1 p.m., in the Fellowship Hall of Covenant Presbyterian Church at 1000 East Morehead Street.
During this interactive workshop, participants will reflect on their experiences learning about Indigenous people in school, and how these lessons were often rooted in untruths that have crystallized over time.
MeckMIN Executive Director LeDayne McLeese Polaski remarks, "Many of our Indigenous neighbors, those who have lived on these lands the longest, when asked what their non-native neighbors understand of them, use words like "stereotypes," "untruths," "misinformation," "fiction" and "ignorance." In response, this November, MeckMIN is offering opportunities in which some of our Indigenous neighbors will tell their own stories on their own terms."
Dr. Hunt will work to deconstruct stereotypes and to recognize the authenticity and complexity of actual Indigenous identity, both contemporarily and historically.
Registration available here: https://www.meckmin.org/event-details/food-for-thought-moving-beyond-myth-indigenous-peoples-today/form
Comments
comments