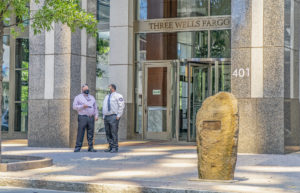 The Mecklenburg County Commissioners just approved a new rule to require the wearing of face masks in our county.
In yesterday's meeting, Commissioner Trevor Fuller said, "my motion is that we adopt a rule today to require masks in Mecklenburg County to the extent of our legal authority."
Fuller went on to clarify that the rule would specifically mandate that, "if you're anywhere within our legal authority, you are required to wear a mask".
The final vote was 7-2 to pass the motion. The details, scope, and exemptions will now be "quickly drafted" and emailed to the chairman to sign. Once he signs it, it will become an official rule in unincorporated parts of Mecklenburg County, and will be up to each city to sign into law for their jurisdiction.
You can watch the full discussion here:
What do you think about the new rule?
Comments
comments