The video gaming industry is gearing up for a massive summer of big name releases. With iconic names like Mario and formidable franchises like World of Warcraft set to keep us fully entertained, it looks like we'll have all of the excuses we need to stay indoors! Here are some of the biggest games that everyone will be playing in summer 2021.

Mario Golf: Super Rush
You'll know all about Mario as being a tubby plumber who jumps around the platforms on Nintendo games. But Mario is also one of Nintendo's most adaptable gaming stars that's proven to be a racing legend thanks to the hugely popular Mario Kart series. Now it looks like Mario has got the golf world in his sights as Nintendo are set to release Mario Golf: Super Rush later this month.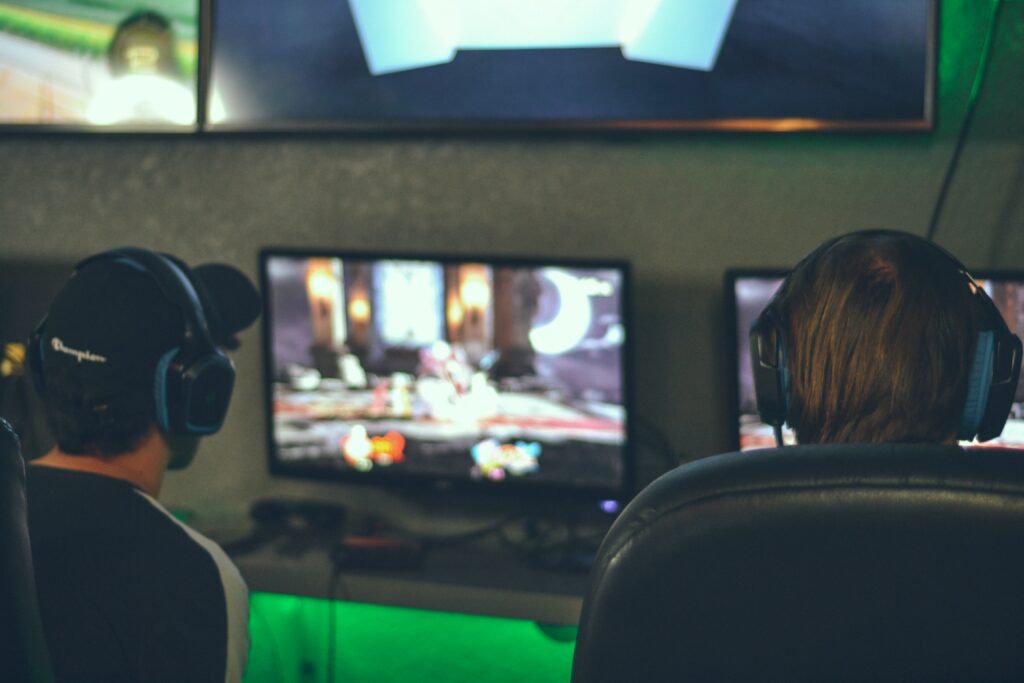 https://unsplash.com/photos/lfQyS-TnqEg
This sees Mario and friends like Princess Peach putting on a typically chaotic version of golf as you wreak havoc on the fairways of some fairly unusual golf courses. Of course, Mario is no stranger to the sporting world as he has tried his hand at everything from basketball and baseball to golf and tennis. While Mario probably won't be featuring any horse racing games like this horse betting sites found on wetten.com, it shows just how popular this iconic video game character has become. 

World of Warcraft: Burning Crusade Classic
Most of us will have friends that we've lost to the all-encompassing allure of World of Warcraft. Well now it looks like Blizzard are hoping to entrance a whole new generation of gamers with The Burning Crusade. This was actually the first expansion that came to the series in 2007, and it gives gamers a great way to revisit what made this iconic massively multiplayer online role-playing game so successful in the first place. 
There's already plenty of debate about whether The Burning Crusade was the best WoW expansion. But one thing's for sure, and that's that we'll be seeing a lot less of some hardcore gaming fans over the coming months. So get The Burning Crusade and see what all of the fuss is about. 
https://unsplash.com/photos/Yr9Xwb4tZek
The Legend of Zelda: Skyward Sword
We all know how Legend of Zelda was one of the games that made the Nintendo Switch game such a massive success. Well it looks like we can look forward to getting a further installment of this legendary franchise when Skyward Sword comes to the Switch on July 16.
This is yet another reimagining of a past Nintendo classic for a new generation of gamers. Skyward Sword first came out in 2011 but kind of slipped between the cracks as Nintendo was going through a tricky transition period. But if you're one of the many people who believe that Zelda: Breath of the Wild was one of the best-designed games of all-time, you'll definitely need to give Skyward Sword a try. 

Ninja Gaiden: Master Collection
Sometimes it just takes a good action game to make us fall back in love with video gaming. Ninja Gaiden can certainly do this, as it removes all of the tactical blocking nonsense that blights many fighting games and instead goes straight to the fun part – hammering your opponents into oblivion.
This awesome title will be released this June for all major consoles and it gives you no shortage of demons to send into the next dimension thanks to your combat know-how. Ninja Gaiden might not bring anything new to the table or make you a better human, but it's definitely one of the most enjoyable video games in a long time.
Comments
comments