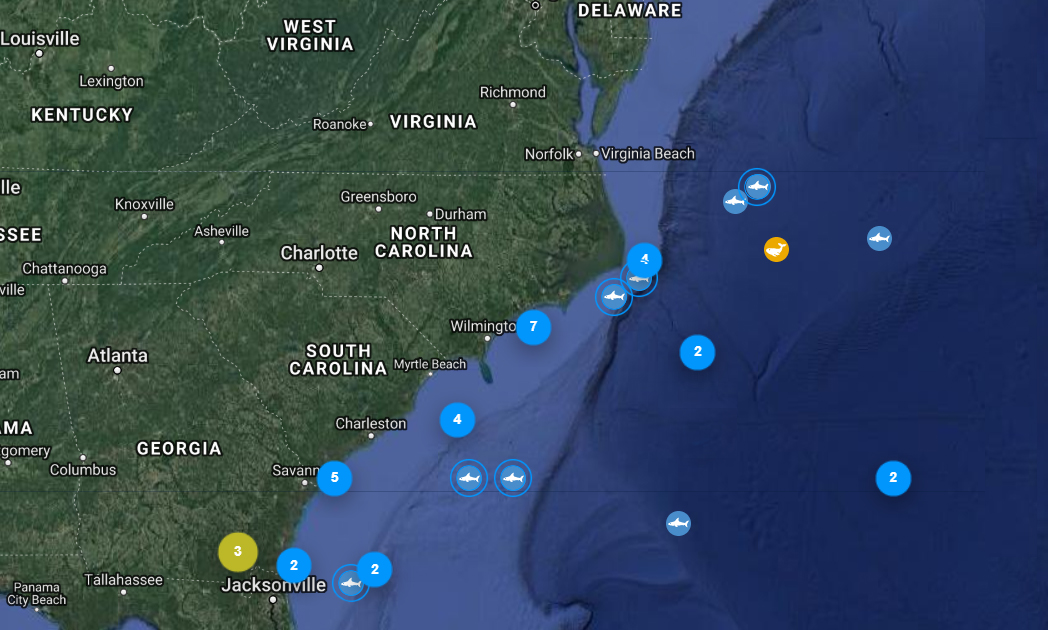 Dozens of great white sharks are beginning to swarm around the Carolina coast – including some of the biggest currently tracked in the Atlantic Ocean.
Researchers with OCEARCH are reporting a total of 23 Great Whites within 50 miles of the North and South Carolina Coastline that were previously caught and tagged with electronic trackers.
6 of the sharks in the swarm are among the biggest ever tagged in the Atlantic, ranging in size from 10 feet to 15 feet in length.
"In our studies, we have tagged about 43 sharks. And six of the largest ones are off of the Carolinas," OCEARCH's Dr. Robert Hueter told CBS News on Friday.
The biggest of the group, Luna, at 15 feet and 2,137 pounds, is now swimming dangerously close to North Carolina's Outer Banks.
Last week, Luna was captured on video just off the coast of Charleston by a group of amateur fishermen (footage of Luna begins at 2:45);
If you plan on swimming near any North or South Carolina beaches, experts recommend taking extra precautions, including removing all shiny jewelry, wearing magnetic shark repellents, and avoiding colorful swimsuits.
Your risk will also increase if you swim at dusk or in the early hours of the night.
Comments
comments