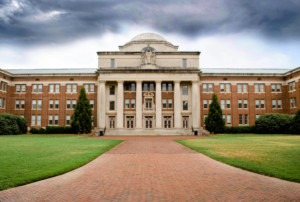 Over the past few weeks, the world has experienced pandemonium the like of which has not been seen for many decades. The rapid spread of the novel coronavirus in countries around the world has results in chaos, with many people succumbing to the infection and thousands losing their lives as a result of contracting Covid-19.
Naturally, the rate at which the infection is spreading has had an impact on all areas and aspects of society, and this includes a huge hit to the education system. Leaders are now looking for ways to implement social distancing, and this has resulted in many schools and colleges across the United States – and in other parts of the world – being closed. This is to minimize the risk of spreading the infection by having students packed into confined spaces.
What Can Students Do?
Naturally, this is a move that will have a huge impact on students, and many will be extremely worried about the impact on their education. A lot of students will be confined to their homes, with more than 135 colleges and universities in the United States now cancelling all in-person classes and advising students to turn to digital technology at home to continue their studies for the time being.
Fortunately, there are digital solutions available to students to help avoid falling behind, and this includes resources and tools such as OneClass or Studocu where students can access class notes and stay up to date with their subjects. Access to these tools and resources can go some way toward helping students to stay on track and will alleviate concerns for those who are nervous about falling behind and flunking their exams as a result of this. It also makes it more convenient for students to continue with their studies.
Of course, the closure of many schools, colleges and universities has been a long time coming, as many suspected this would happen when the disease first began its rampage. However, there will still be many students panicking as well as many parents wondering how they will manage childcare for their kids when they have to go to work. This will then put additional pressure on businesses, who are likely to suffer severe staff shortages.
For college students, the closures will have to cut the risk of infection, and many will be able to continue studying from the safety of their own homes. While around 135 closures are in place at the moment, many more are likely to follow suit as the pandemic continues to wreak havoc. So far, a number of Ivy League colleges including Yale have closed, and also many colleges and universities in Washington State, in the South, and in the West and Midwest.
Taking Drastic Measures
While these closures may feel like drastic measures, they have to be taken because of the nature and rapid spread of the virus. All students can do is to try and minimize the impact on their education by continuing their studies at home and using online resources to minimize contact with others.
Comments
comments