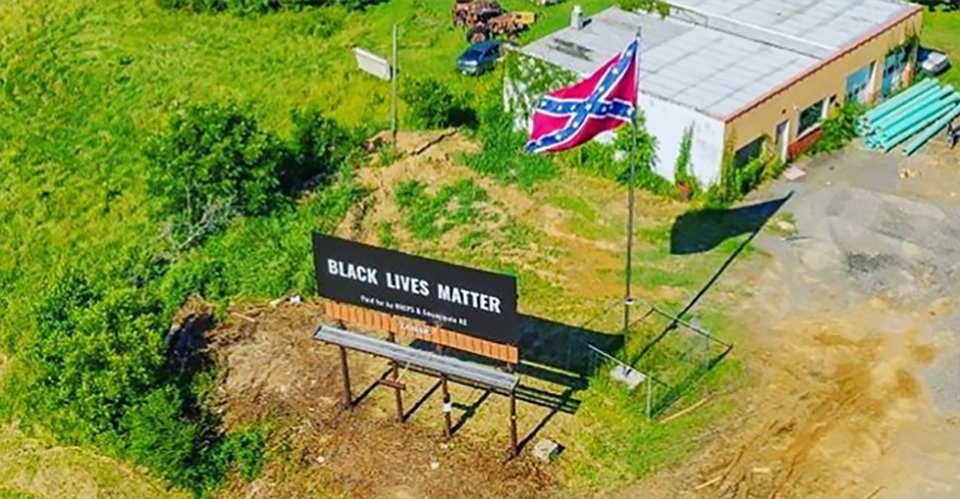 With Martin Luther King Jr. Day around the corner and about half of Americans saying the U.S. hasn't done enough to give black people equal rights to white people, the personal-finance website WalletHub today released its report on 2021's States with the Most Racial Progress.
To measure America's progress in harmonizing racial groups, the site measured the gaps between black people and white people across 21 key indicators of equality and integration in each of the 50 states and the District of Columbia. The data set ranges from median annual household income to standardized-test scores to voter turnout.
This report examines the differences between only black people and white people in light of the high-profile police-brutality incidents that sparked the Black Lives Matter movement. We released this report ahead of the holiday honoring Dr. Martin Luther King Jr., who played a prominent role in the Civil Rights Movement to end segregation and discrimination against black people.
States with the Most Racial Progress
| Overall Rank  | State | Total Score  | 'Employment & Wealth'  | 'Education'  | 'Social & Civic Engagement'  | 'Health'  |
| --- | --- | --- | --- | --- | --- | --- |
| 1 | Wyoming | 73.23 | 6 | 1 | 2 | N/A |
| 2 | Texas | 67.93 | 15 | 4 | 7 | 2 |
| 3 | Mississippi | 65.38 | 1 | 12 | 28 | 8 |
| 4 | Georgia | 64.15 | 2 | 19 | 8 | 29 |
| 5 | New Jersey | 63.68 | 8 | 9 | 15 | 9 |
| 6 | Idaho | 62.59 | 25 | 5 | 1 | 4 |
| 7 | Florida | 62.52 | 14 | 2 | 23 | 16 |
| 8 | North Carolina | 61.93 | 5 | 17 | 21 | 11 |
| 9 | New Mexico | 61.79 | 17 | 6 | 6 | 46 |
| 10 | South Carolina | 61.08 | 3 | 32 | 16 | 23 |
| 11 | Maryland | 60.49 | 13 | 25 | 11 | 19 |
| 12 | Connecticut | 59.80 | 7 | 29 | 26 | 15 |
| 13 | Alabama | 59.52 | 4 | 35 | 20 | 21 |
| 14 | California | 59.18 | 23 | 3 | 43 | 6 |
| 15 | Massachusetts | 58.97 | 16 | 42 | 5 | 26 |
| 16 | Louisiana | 58.92 | 10 | 36 | 27 | 7 |
| 17 | Delaware | 58.89 | 12 | 16 | 17 | 35 |
| 18 | Arkansas | 58.27 | 9 | 31 | 22 | 24 |
| 19 | Rhode Island | 58.03 | 19 | 26 | 29 | 13 |
| 20 | Oregon | 57.14 | 36 | 7 | 3 | 27 |
| 21 | Arizona | 56.89 | 24 | 14 | 25 | 22 |
| 22 | Virginia | 56.66 | 20 | 30 | 19 | 32 |
| 23 | Montana | 55.87 | 28 | 20 | 9 | N/A |
| 24 | Tennessee | 55.15 | 18 | 34 | 38 | 20 |
| 25 | Oklahoma | 54.43 | 30 | 18 | 14 | 33 |
| 26 | New York | 54.11 | 22 | 41 | 12 | 34 |
| 27 | Utah | 53.51 | 38 | 10 | 4 | 45 |
| 28 | Illinois | 53.50 | 29 | 33 | 32 | 12 |
| 29 | Kentucky | 53.45 | 32 | 38 | 13 | 17 |
| 30 | Alaska | 52.94 | 26 | 15 | 41 | 30 |
| 31 | Washington | 52.45 | 34 | 11 | 31 | 18 |
| 32 | Kansas | 51.27 | 35 | 22 | 18 | 40 |
| 33 | Hawaii | 51.27 | 21 | 43 | 24 | 43 |
| 34 | Missouri | 51.20 | 27 | 28 | 33 | 36 |
| 35 | Pennsylvania | 50.12 | 37 | 24 | 48 | 14 |
| 36 | Colorado | 49.95 | 33 | 40 | 35 | 5 |
| 37 | Michigan | 49.65 | 43 | 8 | 37 | 25 |
| 38 | Nevada | 48.67 | 44 | 13 | 10 | 39 |
| 39 | North Dakota | 47.71 | 11 | 50 | 51 | 1 |
| 40 | Indiana | 46.58 | 46 | 27 | 39 | 28 |
| 41 | Ohio | 46.54 | 42 | 37 | 42 | 31 |
| 42 | New Hampshire | 46.23 | 39 | 49 | 34 | 3 |
| 43 | Nebraska | 43.10 | 40 | 39 | 40 | 44 |
| 44 | District of Columbia | 42.73 | 51 | 23 | 30 | 10 |
| 45 | Minnesota | 42.70 | 49 | 21 | 44 | 37 |
| 46 | Maine | 41.98 | 45 | 45 | 47 | N/A |
| 47 | West Virginia | 40.82 | 41 | 46 | 46 | 42 |
| 48 | Wisconsin | 40.57 | 47 | 47 | 36 | 41 |
| 49 | South Dakota | 40.01 | 31 | 51 | 50 | 47 |
| 50 | Vermont | 39.42 | 48 | 44 | 45 | N/A |
| 51 | Iowa | 33.38 | 50 | 48 | 49 | 38 |
Comments
comments