A killing in York County has just been ruled a self-defense by York Police.
The shooting took place back in August after an online feud over a girl escalated between Christopher Gore (aka Mike Lowry) and Antonio Nichols (aka Slimthug Moore) – you can read the original Facebook post here (vulgar language used).
Nichols was told on Facebook that Gore was at his girl's house. Nichols then went to the house to find Gore sitting on the porch. According to witnesses, Nichols said, "Now you know who you are messing with," then pulled out a gun and shot Gore. Gore then shot back at Nichols several times before running around the back of the house and inside.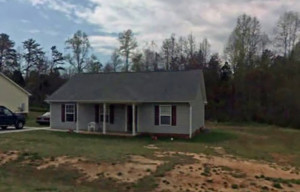 The shooting took place at 1395 Might Joe Tr. in York, SC. According to the police report.
Once emergency crews arrived on scene, Nichols was pronounced dead and Gore was air-lifted to the hospital.
According to police, Gore had the right to defend himself with lethal force. The homeowner gave Gore permission to be armed at the home, in spite of the fact that Gore didn't have a weapons permit – under SC law, he did not need a permit to use a firearm to defend himself on private property.
Comments
comments