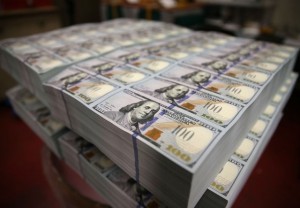 Most people have to work for many years so that they can earn an income and put a roof over their heads and food on the table. However, while some people earn a limited amount of money for years on end, others take steps to boost their income so they can enjoy the food life rather than just scraping by. When you work for someone else, you have to be able to get into a pretty good job to earn decent money, and with stiff competition for good jobs, this is not always easy.
One of the ways in which you can make extra money is by working for yourself rather than for someone else. By setting up on your own, you can boost your earnings potential considerably as well as enjoying a host of additional benefits. More and more people these days set up on their own these days, and modern technology has made this much easier. In this article, we will provide tips to make more cash by working for yourself.
Great Ways to Make Money Working from Home
When you set up your own venture, you can look forward to setting up a home office and working from your own home. So, you can look forward to total convenience as well as being able to earn a very good income. Some of the types of work you can do working from home are:
Online Accountancy
If you enjoy working with numbers, you are happy to work alone, and you want to help many small businesses and individuals while earning great money, online accountancy could be a great choice for you. When you do this type of work, you can work remotely and help small business and individuals to deal with their finances, book-keeping, taxes, and much more. This is a great way to put your financial and mathematical skills to good use and to make great money at the same time.
Selling Online
Some people want to do something more practical, and what better than online retail? In fact, you can set up your own little online empire by selling online, and you can do this by setting up your own website as well as through measures such as using platforms like eBay. You can sell whatever types of products you want, and the popularity of online shopping means you can build up a customer base quickly.
Content Writing Services
For those who are creative, love researching online, and want to make money doing something they enjoy, content writing online is a great way to make a great income. You can work for customers from around the world without even leaving your home, and you can get involved in all sorts of writing projects. This is a great choice for those who love writing and want to work from home.
These are just a few of the options you can consider if you want to boost your earnings potential, make extra cash, and set up on your own.
Comments
comments