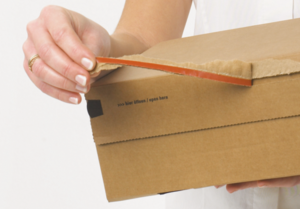 Starting on January 31st, 2017, the city of Charlotte will have a new rule when it comes to how residents recycle their cardboard.
The city will now be requiring residents to rip, cut or tear cardboard boxes to pieces no bigger than 18 inches by 18 inches.
"You don't have to get out your measuring tape. It's a loose guideline. We want to make sure that the cardboard fits loosely into the cart. We will leave a door hanger and we will tell you to properly prepare that item, properly prepare your cardboard and we will collect it next time," commented Charlotte spokeswoman Erica Robinson.
Erica noted that after the city switched to their new 98-gallon recycling bins, they started receiving complaints that recycling bins weren't being emptied. The city soon discovered that the cardboard was getting wedged in the larger 98-gallon bins.
If recycling bins are filled with cardboard pieces larger than 18×18 inches after January 31st, sanitation engineers will no longer empty them.
If you don't want to go through the hassel of ripping up your boxes, you can always get a cat to do it for you:
What do you think of the new rule? 
Let us know your thoughts in the comments below! 
Comments
comments