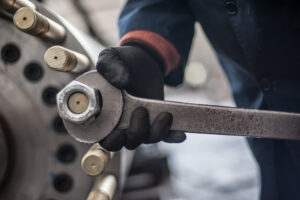 It's important to remember that when your production line stops for an hour, you can assume that you're quickly losing tens and potentially hundreds of dollars worth of sales. One of the biggest causes of downtimes is the failure of machines to work as they intended to.
To prevent that from happening, you must maintain all your facility's machines. In addition to preventing downtime, ensuring that your machines are working can prevent catastrophic events.
If you're new to this, you might want to know the five things every manufacturer should know about machine maintenance.
Plan Your Maintenance Work
For every process in a factory or manufacturing facility, there's always a standard procedure that documents every move. Your machine maintenance must have documentation as well. Planning ensures that all the resources needed for the maintenance work are readily available. And if you're in need, you may want to get your resources at Reid Supply.
Some of these resources are your mechanics, their tools, instruction manuals, and the actual machines that you want to receive maintenance. After all, you know those machines are used almost daily, so you must set aside a specific time for them to be worked on.
Aside from stopping the machines and allotting the resources needed for the maintenance work, you need to plan everything to ensure you'll optimize all the expenses and lost profits related to the maintenance work.
2. Be Precise With The Maintenance Work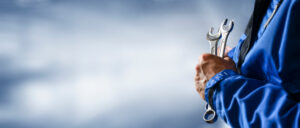 You should never forget precision when it comes to machine maintenance. After all, one wrong move or adjustment in those machines can lead to accidents or halts in production. Any accident can cause you a lot of money. It may lead to unnecessary or preventable machine breakdowns, which can be costly. Not to mention you may deal with worker's comp and even lawsuits if the accident that happened is that bad.
Aside from prioritizing precision in maintenance work, you should ensure that only professionals will handle all the machine maintenance. The ones who'll maintain your machines should be highly trained and know all the best practices. You should also make sure that everyone involved will be well-equipped when it comes to tools and knowledge. And if possible, choose ones that can introduce or suggest things that can make your manufacturing facility more efficient.
3. Prioritize Worker Protection As Well
Even if you think there's a low chance of machinery malfunctions and you're keeping a good and safe working environment, it is always in your best interest to protect or guarantee the safety of all workers who perform the maintenance work. After all, you want to avoid terrible untoward incidents to happen to them while they are working inside your facility. 
An accident can cost you a lot in terms of insurance and workers' compensation, not to mention your company's liability and the lawsuits that may come soon after.
To ensure nothing wrong can happen, you should enforce all safety procedures. Aside from implementing these procedures, you must review them to see if they're effective at keeping your machines and workers safe. Regular trainings and reviews must be done with your employees to keep safety the top priority.
4. Train Your People
You should ensure that all your maintenance personnel have received training and certification. All the machines in your manufacturing facilities are complex and specialized. Some of them may have proprietary mechanisms and systems that will need the specialty of a certified technician who has undergone training in maintaining such special machines or machinery.
Some of the certifications your maintenance personnel may need are the following: 
Certified Maintenance And Reliability Technician (CMRT)

Certified Maintenance And Reliability Professional (CMRP)

Certified Asset Management Assessor (CAMA)
They can get certification exams from the Society for Maintenance and Reliability Professionals (SMRP). Also, all these certifications from SMRP are accredited by the ANSI or American National Standards Institute.
5. Know That There Are Different Kinds Of Maintenance Workers
Depending on the intricacy of the machines you have in your facility, you may need certain specialists in your maintenance teams. Some of them might be the following:
Millwrights: These workers primarily work on installing and removing the machines in your facility. They can also perform general maintenance work.

Machinery Mechanics: For general maintenance work, machinery mechanics are your people. They prioritize ensuring that everything is working as they are in your manufacturing facility.

Maintenance Technicians: Meanwhile, maintenance technicians are specialists that can perform advanced inspections, diagnostics, and repairs. 
Conclusion
You must be reminded of these things when maintaining your manufacturing machinery in your facility or factory. Indeed, you may already be familiar with some of the tips provided. However, despite that, ensure that you'll consider them when you start to deal with the maintenance works your manufacturing machines need.
Comments
comments