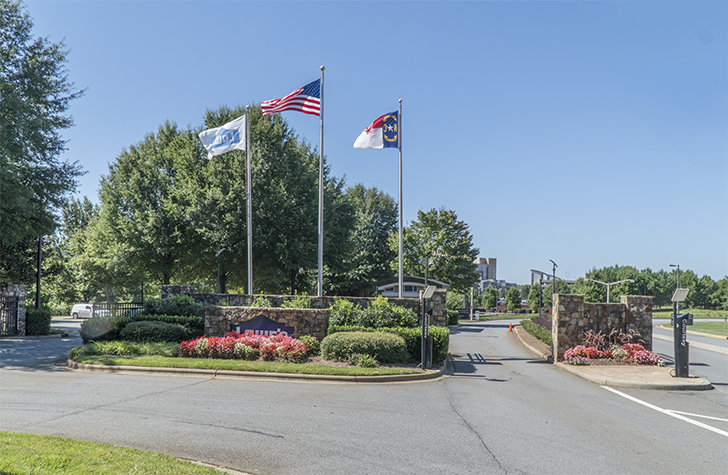 As Houston is recovering from record floods caused by Hurricane Harvey, employees at Lowe's corporate headquarters in Mooresville are putting together over 20,000 buckets of critical clean-up supplies to send to help with relief efforts.
This week, over 1,000 employees at Lowe's Mooresville corporate campus worked together to fill the mountains of five-gallon buckets with bleach, cleaning gloves, insect spray, bottled water, and spray bottles (each bucket is worth about $60).
The employees split up into 4 "teams" – Thursday morning, Thursday afternoon, Friday morning, and Friday afternoon to see which team could pack the most buckets during their 4-hour time slot.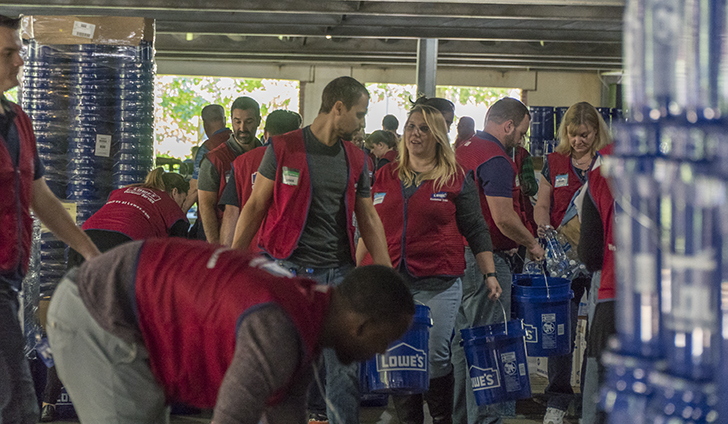 I came during the end of the Thursday morning team's time slot – they had already filled over 5,500 buckets;
I also spotted Lowe's CEO Robert Niblock joining in with his employees;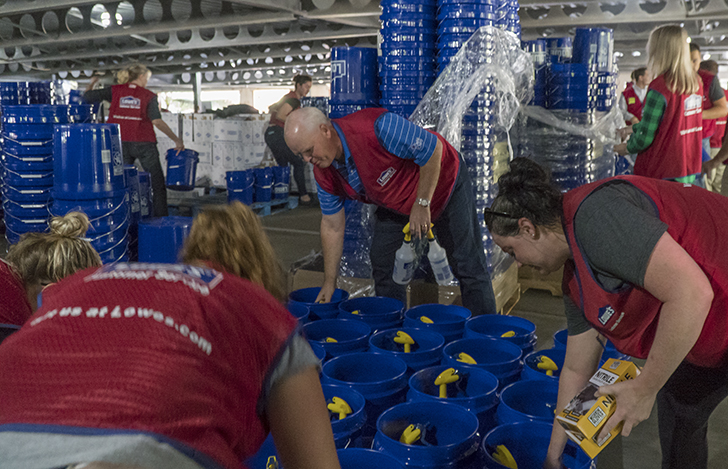 "We're deeply saddened by the devastation caused by Hurricane Harvey, so we want to do whatever we can to help the people of Texas begin to recover," Niblock remarked. "We believe we have a responsibility to help the citizens and homeowners of Texas get back to some sense of normalcy as quickly as possible."
The total supply donation of over $1.3 million (not including labor or delivery costs), is in addition to the $500,000 Lowe's donated to the American Red Cross last week. Lowe's is joined by vendor partners, including Clorox, Pepsi, Cutter, Butler and The Safety Zone, in making this donation.
Comments
comments