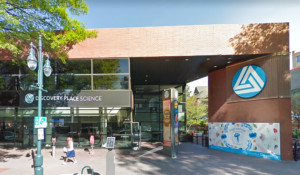 This month, prepare yourself for a night of fierce challenges that test your ability to survive just about anything. On Friday, September 20, join us at Discovery Place Science for Science on the Rocks: Survival Skills and learn how to conquer everything from the mundane (think changing a flat tire on the side of the road) to the monstrous (think zombie apocalypse).
From 5-9 p.m., adults can tackle the night with friends as they practice their knot-tying skills, make a stress ball for their desk at work, and learn how to cook bugs (and eat them). Other activities include: How to survive disease spread; a compass-making and orienteering challenge; a team-building survival game that starts you off stranded on a mountain top; self-defense techniques; hangover cures; how to start a fire without a match; and much more.
The event takes place September 20 from 5-9 p.m. at Discovery Place Science. Tickets are $12 in advance and $14 at the door.
For an additional $5, guests can see a special showing of Lost Worlds: A Life in Balance in the IMAX® Dome Theatre. Visitors will be transported into hidden realms of nature in an exploration of the mysteries of the planet's biological diversity.
Guests must be 21 or older. Keep up with the monthly Science on the Rocks themes and activities here.
Comments
comments