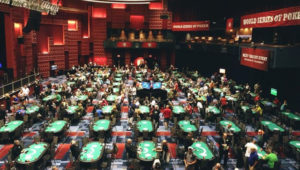 A major benefit you can have by choosing gambling sites in Singapore is that many sites provide bonuses and rewards for utilizing their services. These usually give you a huge added value compared to what you can get from traditional forms of gambling. In other words, this can be a simple way you can get some extra cash for your bankroll. 
Remember that you can get a bonus and reward by depositing and betting. Most of the top gambling sites are generous when it comes to this, and you can earn a lot of cash by taking advantage of these offers. Everyone can get these bonuses and rewards, but the high rollers usually receive the best value. In this article, you will learn about online gambling bonuses and rewards. 
Types of bonuses and rewards
Many gambling sites usually have their special ways of offering the added value to their clients, so the type of bonuses and rewards on offer tend to vary significantly depending on the site you want to use. This is why it's a good idea to know most of them before you sign up. The types of bonuses and rewards you can get include the following:
Sign up bonuses
The sign-up bonus is sometimes called the welcome bonus, and this has now become the industry standard. You can find sign-up bonuses at most gambling sites. This is what a gambling site offers you when you decide to join the site as a new player and make your initial deposit.
It's worth noting that the size of the bonus can be based on a certain percentage of the deposit and there may be a maximum amount of money you can claim. Ideally, you can sometimes claim it once, though many sites can spread their sign-up bonus over your first couple of deposits. 
You should also remember that some gambling sites tend to provide a no-deposit bonus to new players. These bonuses are usually quite small, but they help you to try out a gambling site without risking your money. 
Reload bonus
Reload bonus is another type of bonus that is common with most gambling sites. The gambling sites offer these bonuses on later deposits that you make. You can also find some sites that offer reload bonuses to all players on their deposit of the week or month while others  only give them based on specific criteria. Also, you can find a few sites that offer daily reload bonuses or even reload bonuses on every single deposit, though this is rare. 
Loyalty scheme
Many sites offer a form of VIP program or loyalty scheme. These work by rewarding customers based on their gambling activity. In other words, when you bet or play frequently, you can receive more of these. Rewards can sometimes come in the form of money that they credit to your account or you can earn some things, such as tickets to concerts, exclusive hospitality at sporting events, or electronic items. 
Keep in mind that these bonuses and rewards that are available to you and how you earn them can vary depending on what type of gambling you are doing. You need to get specific details to understand how various gambling sites offer extra value to their customers.
Comments
comments