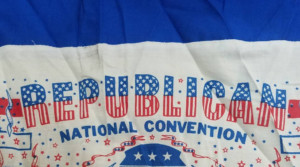 The 2020 Republican National Convention (RNC) is scheduled to take place in Uptown Charlotte just 3 months from now. It's expected to draw more than 50,000 people who will gather at 1,000+ scheduled events in hundreds of locations around our city.
Now, in the midst of the historic COVID-10 pandemic, leaders are questioning what changes might need to be made to keep attendees and our city safe, and even if the convention should still be held in Charlotte.
In a a New York Times article, RNC officials within the White House are rumored to be talking about possibly scaling back the 50,000 people who are expected to gather, possibly even limiting the attendance to delegates only.
Yesterday, U.S. Health and Human Services Secretary Alex Azar came to Charlotte and spoke about the conference and possible ways to increase testing and protective measures.
"Part of the protocols might involve large-scale testing, and how can we work together to support with any extra surge supplies as well as testing capacity around that," Azar commented.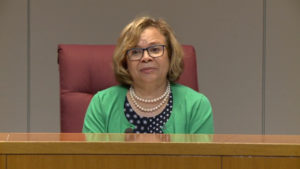 Earlier this week, mayor Vi Lyles was interviewed by MSNBC's Ali Velshi about the upcoming conference and if any changes will be made.
The mayor said:
"We have a contract with the RNC to host this convention, but we also have a commitment to our community that we will keep them safe and well, and that's where we're focused.
Our community thought that we'd be talking about protests and security and keeping people safe that way, and here we are fighting the unknown, COVID-19, and so we have to win that fight first.
We can't go into this with just, 'Well, we agreed to something in 2018 and we're going to continue to do it,' that is not the world today."
On the RNC's marketing channels, however, things seem to be moving forward as originally planned:
We are only 100 days from the #RNCinCLT. That means 100 days until the @GOP delegates re-nominate @realDonaldTrump & 100 days until we can show off Charlotte to the rest of world. pic.twitter.com/3wMo3mMfRv

— #RNCinCLT GOP Convention (@GOPconvention) May 16, 2020
What do you think about the RNC in Charlotte?
Do you think the convention should be changed or moved in light of COVID-19?
Comments
comments