A Lake Norman real estate firm is the title sponsor for the second annual golf tournament to help fight cystic fibrosis.
It all started within the mind of a courageous and remarkable young woman named Jessica Link. Her life was not the life of a typical baby, toddler, preteen, teenager and young adult. Right from the beginning of her life, she had to fight the debilitating genetic disease, cystic fibrosis.
But, what is cystic fibrosis?  Many of us hear the words, cystic fibrosis but do not truly understand what it does to a person. In simple terms, cystic fibrosis is a genetic progressive disease that affects around 30,000 people. It causes persistent lung infections and over time it limits their ability to breath. This defective gene causes a thick buildup of mucus in not only the lungs but also the pancreas and other organs.  However, every person has different degrees and severity of symptoms.
In 2011, Jessica was inspired by a married couple who both had cystic fibrosis. When the wife died, she saw that there was a  lack of financial or emotional support there for the husband. She also started noticing an increasing need for a better quality of life for adults with cystic fibrosis. It was then that The Spiritus Project was born. She chose the word "spiritus" because to her it symbolized both the painful reality of breathing everyday but also encompassed her unbending hopefulness that she saw life through.  The Spiritus Project helps families and patients with the financial and emotional stress they encounter when battling this life altering disease. The Spiritus Project had the opportunity to help one cystic fibrosis who had this to say about the organization,
            "This organization is SO wonderful! In addition to providing very thoughtful, comforting gifts to adult patients… they provide much-needed assistance for expenses that often fall through the cracks when a patient is facing unexpected hardships, insurance issues…" 
In 2016, the Spiritus Project along with sponsors launched the first Lake Realty Spirited Masters Tournament. There were more than 100 golfers, 50 volunteers, a $10,000 Putting Contest and much more. The success of the 2016 event spurred the plans to make this an annual fundraiser.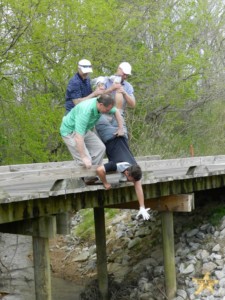 This year the 2017 Lake Realty Spiritus Masters Golf Tournament kicks off April 10, 2017. Registration starts at 9:30 am with a Shotgun start at 11:00 am. The Reception, awards and silent auction begin at 5:00 pm. It is once again being held at the beautiful Verdict Ridge Golf and Country Club.
This event is for both expert and novice golfers alike.
There will be a variety of contests that will provide participants, even more, opportunities this year to take home a prize. This includes a new contest for the Starfish Spirit award.
Lake Realty is thrilled to once again be the title sponsor of this important fundraiser, and to help battle cystic fibrosis. They believe that this year will be even more successful than last years.  Registration closes on April 7th.  More info at www.spiritusproject.org/sponsor-registration-form.html
About Lake Realty – Lake Realty is a local, family-owned real estate firm with 35 agents and more than 25 years of experience in the Lake Norman Area.  The people and families they serve are what's important and that's why they are proud to have more 5 Star Google reviews than any other firm in the Lake Norman area. Check out their blog post about the Spiritus Project at www.lakerealty.com/b/the-2017-lake-realty-spiritus-masters-golf-tournament/
Comments
comments