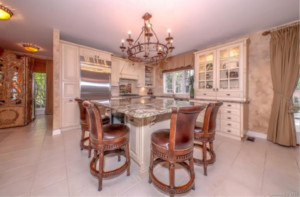 NC Governor Roy Cooper has just officially declared January as National Radon Action Month in an attempt to increase education and reduce their risk of cancer-causing radon.
Throughout this month, the North Carolina Department of Health and Human Services will be providing free radon test kits to North Carolina residents. You can get yours now for free at radon.ncdhhs.gov.
Radon is a dangerous and often unrecognized killer, as it is an odorless and colorless gas that is the leading cause of lung cancer in non–smokers. This gas seeps from the ground into outdoor air, but it can quickly accumulate to dangerous levels when trapped indoors. Moreover, current or former smokers living in a home with elevated radon are at a 10 times higher risk for lung cancer.
According to the Center for Disease Control and Prevention, 77 out of 100 counties in North Carolina have indoor air levels of radon above the safety standard, which is considered to be a level four or higher. Sadly, this leads to 450 deaths each year from radon–induced lung cancer in North Carolina, despite the fact that many people are unaware they need to test for radon in their homes.
Comments
comments