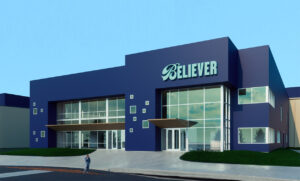 Israeli-based Believer Meats has just announced plans to build there first full-scale lab-grown meat production facility right here in North Carolina with a total price tag of $123 million.
"Believer is on a mission to ensure that future generations can enjoy the meat we know and love today. Breaking ground on our first U.S. facility is not only a watershed moment for our company, but for the category as a whole, as it demonstrates our commitment to making cultivated meat a reality," said Believer Meats CEO Nicole Johnson-Hoffman said in a press release. "The scale of our facility is a giant leap forward in ensuring that we can create meat that is not only delicious, sustainable, and nutritious, but also broadly accessible."
Believer Meats has pioneered the first scalable lab-grown meat production system. They've been perfecting their process, technology, and engineering out of its pilot plant in Rehovot, Israel since 2018, and is now prepared to scale up production as the company accelerates towards product launch in the U.S., pending regulatory review. The new facility will be in the Wilson Corporate Park, about 150 miles east of Charlotte.
The new plant is expected to create at least 100 new jobs for our state, with average annual salary of $60,087, exceeding Wilson County's current average wage of $47,863.
A publicly funded $500k grant from the One North Carolina Fund will with the construction of the new plant.
What do you think about the new development?
Comments
comments