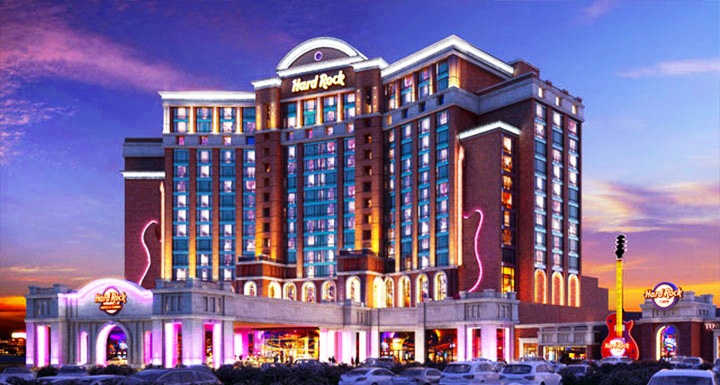 Gambling laws in America can be a minefield to navigate. Federal laws govern some aspects, while state laws are in charge of others. North Carolina, as part of the so-called Bible Belt, has some of the strictest gambling laws, as many of its state laws are governed by the social and moral values of the strong religious communities. But many of these laws are hundreds of years old, and as social values evolve, rules should too. Otherwise, you end up with some rather weird old laws still hanging around.
Pressure for change first began rising in the 1960s and 70s, but while other states relaxed their gambling laws, North Carolina was one of the last to do so. The first Indian casino didn't open its doors until 1997, years after others began to appear in neighboring states. And it was another ten years before the state introduced its own lottery – almost half a century after the first began in New Hampshire. But that lottery has proved hugely successful, helping to fund the local schools and contributing as much as 5% of the state-wide education budget. If legalized gambling were regulated in such a way that profits were taxed – meaning they would help fund communities, education and the upkeep of local buildings and roads – North Carolina could find revolutionizing their laws very profitable indeed.
Currently, options for legal gambling within the state are few and far between. Limited to the Indian casino, lottery and a few low-prize bingo games, people are heading into neighboring states like Georgia and Virginia to get their fill of poker, blackjack and roulette. And this is where some of the laws stop making sense. If bingo is so terrible that it is outlawed, why make exceptions for non-profit organizations? Currently, the only bingo licenses that are issued in North Carolina are to charities and non-profit organizations who can run the games to raise money. It's a popular choice, showing that there is local demand for such entertainment.
In the United Kingdom, where it is legal, bingo is a popular social event. Many towns and cities play host to large bingo halls, pubs and universities run regular bingo nights. As well as this, online bingo in the UK is a huge hit, especially with the under 30s. The industry is heavily regulated by a central government organization – the Gambling Commission – who are responsible for issuing bingo licenses to companies. In order to obtain a licence, the company must adhere to a strict set of rules regarding customer welfare and taxation. And this is where the country benefits from this hugely popular and successful game – bingo profits are taxed at 10%. Last year the 644 licenced premises declared a total gross gambling yield of almost £700 million. With the taxes from the profits going straight back into the treasury to be spent on education and healthcare, it's easy to see why the UK government have backed regulated, legalised gambling. The government of North Carolina could similarly benefit from their example.
Of course, those figures don't take into account the remote sector. The online gambling and bingo industry has grown massively over the last decade, as new technology has allowed for the development of large scale, simultaneous games. A change in modern lifestyle also means that the demand is there for entertainment that can be played anywhere; while commuting to and from work, on a lunch break, or relaxing at home. There are hundreds of online casinos and bingo websites out there, each with different designs, games and communities, to cater for the wide variety of players.
With the US laws on internet gambling hovering in a grey area, and no one seemingly willing to risk making a bid for full legality, the government are missing out on a piece of a huge industry. The global online gaming industry is predicted to have grown to $60 billion dollars by the end of next year, and unless its use is taxed and regulated, none of that money will be going back into US coffers. And that's a big part of the pro-legalisation argument. Many residents in North Carolina argue that they enjoy bingo and other gambling games, and they should be allowed to partake if they want to. Much like consuming alcohol or smoking cigarettes, they believe that people should be able to make informed choices about what they want to do with their spare time, or spend their money on.
The other side of the argument focuses on the bad habits that gambling can form. Gambling addiction is a real problem that affects millions of American citizens, and many feel that legalising gambling everywhere will cause millions more to spiral out of control. There is also a strong religious and moral opposition to gambling, which is the reason so many states along the Bible Belt are so steadfastly against legalisation. However, perhaps the first step would be to legalise online gambling. Moral objectors wouldn't have to be subjected to watching large casinos and bingo halls being built in their town, and households can use internet filters to block access to the sites. That would enable those who want to engage with bingo to be able to do so, and keep it out of the sight of those who don't.
Whatever happens with America's gambling laws over the next few years, recent events have shown us that no change is ever set in stone. But legalised gambling isn't an issue that's going to go away, and as the industry continues to grow, it can't be ignored for much longer. North Carolina could hugely benefit from introducing gambling regulations that would bring a slice of the profits back into American soil.
Comments
comments