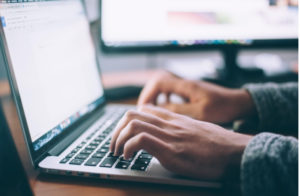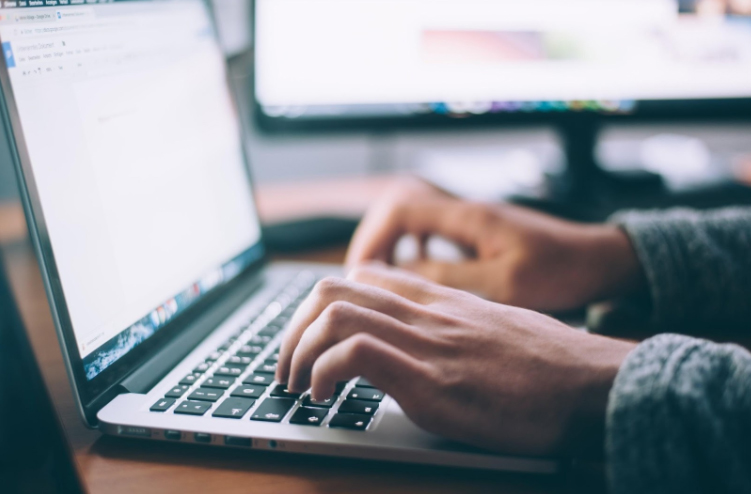 In one form or another, eLearning has existed for many years. While eLearning has enjoyed significant growth over the past decade, there are no signs that its growth will slow down. Layoffs and the number of people working remotely will probably further expand eLearning and maybe permanently change expectations. Either way, building eLearning or buying it is dependent on your organization's technical infrastructure, capacity to develop effective eLearning solutions, and time and resources. So, let's take a look, at whether you should build or buy an e-learning platform.
Building your own eLearning Platform
Software development requires a lot of work and can be expensive. Due to this, rather than developing an eLearning platform from scratch, people use an existing eLearning platform solution. It is as complex and costly as buying a house to create an eLearning platform. It may be appealing to own something instead of renting it, but you may not fully understand all the long-term costs, or your ability to maintain it for the long haul.
There are several reasons why creating an eLearning platform from scratch can be a costly endeavor. For instance, the cost of programmers to build the app, designing the team for UI, and many other factors. However, custom-built proprietary platforms also offer the benefit of not having to rely on a licensed, off-the-shelf eLearning platform.
Taking all this into account, here are a few things to keep in mind when building your own eLearning platform.
In-house development or hiring an agency? 
It is also important to consider who will be developing your eLearning platform when custom building one. 
In-house development:

Knowing that you are your developer's primary concern and priority gives you confidence and peace of mind. In the long run, a full-time developer may not be necessary as the developer will be someone from your employees.

Freelancers:

They're easy to hire for specific projects, and don't require the same amount of management that employees do. However, the freelancer's complete attention may not be available to you if they have other clients waiting. This might affect your project or maybe not. 

Working with an eLearning agency:

You will have the assurance that your platform will be effectively developed by a team of professional experts. With an agency, you will have to pay significantly more to obtain peace of mind.
The only con it has is the maintenance of the eLearning platform
Many companies overlook this aspect of software development when they decide to develop their software. In addition to the costs incurred during the initial development phase for the eLearning system, it can be quite costly to maintain it over time. These may include the cost of the server, troubleshooting costs, platform updates, and custom-developed integrations with third-party tools.
Lastly, the ever-evolving nature of technology is another important aspect of software development. As technology advances, the pace of progress will only increase, so further advancements are likely to follow. There is much growth going on in this area, as new advances build on each other. As a result, it is possible that after you have completed creating your eLearning platform, it may not match up with the most contemporary software.
Buying (or Licensing) your eLearning Platform
Having the option of buying the software you want right away without worrying about details is very convenient. Just install it and start using it, right? There are various LMS that comes with all the necessary features. For instance, Litmos, Paycom, Docebo, Trainual, and the list goes on and on. these platforms have various features like multimedia options, gamification, webinars, and much more. There are a lot of advantages to this buying option. But it is important to think about both the pros and cons of licensing an eLearning platform.
The pros include:
Maintenance and upkeep.

With a dedicated development team at your service, you can ensure that your eLearning platform is always current. As the sole focus of your eLearning vendor is developing and managing their platform.

Affordability.

Choosing a license platform is always cheaper than constructing your own. The pricing options are also diverse and tailored to fit almost every budget.

Convenience.

With ready-to-use platforms, you just need to worry about your course content. By uploading your content, the LMS will get your course ready. It will also have interactive and engaging features for your learners.

Customization

. You can also customize your course and develop it according to your company's needs. White-labeling will ensure your brand's visibility.
The Cons include:
You are one of many clients

. Since they are software companies, they make money selling the same product as others who license it to you. Because of this, eLearning vendors with larger customer bases may lack excellent customer service.

You do not own the eLearning platform.

This means, that if you need new features that the LMS vendor does not offer, you may have to ask them and possibly pay more for it.
Conclusion
So, whether buying or building a platform, they come with their own merits and demerits. But to answer the question, you need to think of various factors. And the most important is your needs from the platform. If you can find a platform that fulfills all your needs, it will be more convenient to buy instead of build. So, look for such factors and make sure you make the right decision.
Comments
comments