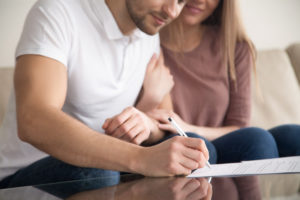 Apart from the traditional channels of buying a property, there are many new alternative options where you can buy a suitable asset. Nowadays, more and more people are investing in auction property. It is an excellent option to buy a property at auction, but to strike a good deal; you need to understand how property auction works. There are various channels through which you get to know about auction property.
Sometimes you may get information through online government websites, and even real estate agents keep track of assets that go for an auction. However, the only downside that auction property has is that you do not get to explore it before buying it. If you find it a risky venture to invest in an auction property, then go for those real estate properties that allow house inspection before bidding. Do not go forbidding in haste. You must understand the auction rules and regulations before bidding and closing a deal.
Is buying auction assets sensible?
If you are thinking of buying a property in an auction, you want to get an excellent property at a reasonable discount. To ensure this, you must understand the claims, check for the occupants, and liens before finalizing a deal. It is true when you buy a property through traditional channels; you have to face fierce competition. The fierce competition comes from experienced investors and a large number of interested buyers.
Many people do strike a good deal at the auction, but you have to be very vigilant about the details of the property that goes for sale. You might make a mistake of bidding more than the real worth of the property. Many people go wrong because they have limited knowledge about a property put up for auction. However, if you are careful, you might make a proper deal closure by buying a property below the market value. It would be best if you were very prudent when it comes to bidding for the auction property. It is necessary to do your homework before you go for offering for any property.
Some people believe that if you are buying an auction property, it has to be a good deal. However, many property experts have negated this myth and said that some auction properties are a good deal, and there are cases where some auction properties are a big mistake on the part of the bidders. However, to avoid making a mistake when buying a property at auction, you must primarily understand whether you want to stay in that property or take it for investment.
How to find a useful asset in an auction?
You can either directly contact the government about auction properties or keep a check on the government websites. You may even check auction property sites to find a good deal. However, be very careful when you purchase auction properties online because, most of the time, the information given online is not accurate.
You may even get in touch with local real estate agents like Carolina Buyer, who act as valuable and reliable resources for information on auction property. However, you should recheck the details of the real estate broker because their main motive is to sell the property as they get a commission. So you have to be careful with evaluation before you make the final purchase.
Comments
comments