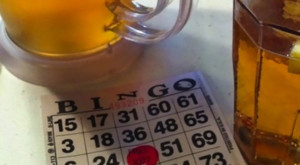 Bingo might not be the trendiest pastime, however, it's still capable of bringing in over £1 billion in revenues every year. In fact, a recent report has revealed that this game of chance has become an increasingly vital element within the UK's economy, generating more than Netflix and Spotify combined.
The British have long had a passion for bingo. Bingo halls were once a staple of every high street up and down the country. However, with the rise of the internet, the game increasingly moved online. Sites like Buzz Bingo online have proved to be exceptionally popular, both with traditional players who value the convenience of being able to play from home, and a new generation of players who are attracted to this fun online experience. Yet, over the past few years, there has been a move back to bricks and mortar again. Large bingo halls are now setting up, both in city centres and in out-of-town locations, and are attracting a new crowd of players. Yet, with such a long history, is bingo still relevant in the UK?
Why Is Bingo Still Popular?
There are few pastimes still around that date back to the early 20th century. So, why is bingo different? How is it still being played up and down the country on a regular basis? 
There are several reasons why players come back time and again to enjoy this game. However, the industry hasn't sat still, resting on its laurels. The game of bingo has undergone numerous changes and adaptations to bring it in line with modern expectations and the needs of Millennials who are looking for something more from their gameplay. Online bingo sites, mobile access and high-tech games have all been introduced to make this game more accessible and fun for everybody.
All of the core elements that have made the game so popular for over a century remain in place. The social experience of chatting with others, the huge jackpots and the thrill of waiting for a full house are all still there. However other, newer features, are alongside them. Now, you can find new ways of playing and brand new games which take their inspiration from popular slots and TV programmes, capturing the imaginations of players everywhere.
It is these extra features together with the additional flexibility in the modern game that keep bingo current and relevant. Players also love to track down free ways of playing so they don't always have to spend their hard-earned cash to win a jackpot. The ability to win cash from free games makes bingo a hard game to beat, whether online or in a real world venue.
The Social Experience Hasn't Been Lost
One of the main attractions of bingo, ever since its earliest inception, is that it allows a social gameplaying experience. In the early days of the game, players used to congregate in local bingo halls for a night out spent with friends and family. Some food, some drinks and the opportunity to chat with loved ones and strangers alike while taking the opportunity to snag some extra cash – what's there not to enjoy? It's no wonder that so many people flocked to bingo halls in the first few years of the 20th century. 
When bingo went online in the late 20th century, there were concerns that the social experience that made the game so appealing would be lost. When players sat alone at home playing remotely instead of physically going to a real-world bingo hall and talking to others in real life, the fun of the game was stripped away. However, the industry was prepared for this eventuality. By adding chat rooms to bingo sites, players were able to enjoy all of the same social fun as they would have enjoyed in a bricks and mortar hall but in a virtual world. Even better, players can now chat with people who live all over the country, building up a social network of friends from all walks of life and all parts of the nation. 
Bingo – What's Next
Bingo and the way it is played will always change to adapt to the times that we're living in. Over recent years, that rate of progress has been rapid. Recently, we've seen a huge shift in the demographics of bingo players. While stereotypical players are elderly women, one look around a bricks and mortar bingo hall, or a quick survey of online players would reveal that young people are just as involved with the fun as the older generation. Younger players of both sexes are starting to get into the game and are enjoying their early experiences. Bingo is a key element of British culture and players from all walks of life are still becoming interested in the possibilities that the game offers.
As we move forward into the third decade of the 21st century, it's clear that bingo isn't going anywhere any time soon. With such a huge turnover being generated every year and more players signing up to bingo sites than ever before, the game is obviously as popular as it ever was, if not even more so. Online and mobile sites are reaching a bigger audience than ever before, and with the latest technological developments, the next decade will almost certainly hold some exciting advances for the game. Who knows what the future holds for bingo, but one thing's for sure – it's still the nation's favourite!
Comments
comments